A young child from Alabama, aged eight, had his aspirations fixed on Disney World and made the choice to establish a lemonade stand business in order to aid him in reaching his goal.
Nevertheless, he and his mother were unexpectedly contacted, which threw a wrench in the works.
Cam and his mom Cristal Johnson received a call from the Alabama Labor Department regarding a complaint that the lemonade stand had breached regulations on employing minors.
"Needless to say, I was very shocked and saddened by the fact that anyone found wrong in what I was trying to do. I was trying to do a good thing, give back to my community and to find out that someone insinuated that I was trying to labor minors, that was…it was pretty sad," Cristal stated on Thursday.
The eight-year-old child named Cam mentioned that he initiated his lemonade stall as a means to earn cash in order to visit "Disney World."
"I tried to ask my mom, 'can I go to the Disney World?'" Cam said.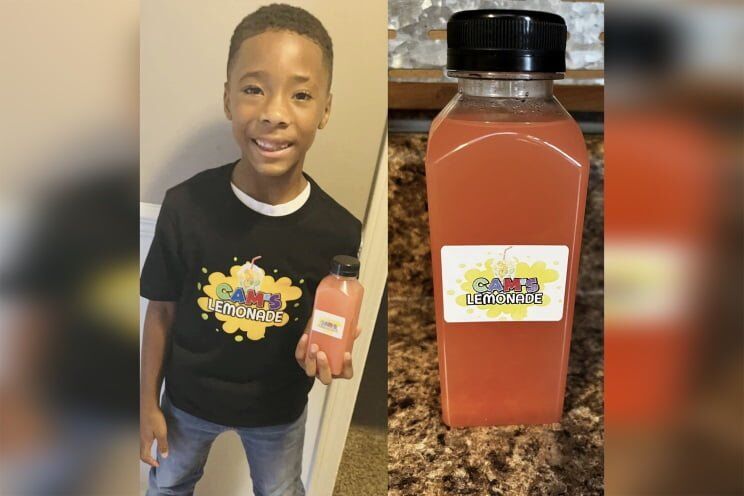 Following Cam's initiation of his lemonade stand, his mother Cristal displayed a leaflet motivating fellow youngsters to participate in a "temporary internship" at the stand, aiming to comprehend the significance of diligence and finances.
The advertisement mentioned that Cristal and Cam were seeking two children to participate as a "smiler" and "welcomer."
"I was trying to teach them exactly what I'm trying to teach my son, just how to handle money. Customer service skills. Teach the little boys how to shake hands correctly. And just little things like that. That's all I was trying to accomplish," Cristal noted.
Cristal was contacted by the state Labor Department following a report that was lodged against the stall for breaching regulations regarding the employment of minors.
Cam expressed that he "felt saddened" upon discovering the resistance concerning his lemonade stand.
The mother from Alabama mentioned that she is unaware of the person who informed about her advertisement or her child's lemonade booth, but she is making an effort to maintain an optimistic outlook.
"The first thing that comes to mind is who could dislike us that much to go that far? And I just have no idea. But I'm sure that whomever did it is pretty regretful right about now."
"Thank you," Cristal said, said to whoever it was that filed the complaint. "Because of that person, it had the opposite effect of what they were trying to do. It propelled us even quicker in our endeavor. So I don't harbor any ill will. I thank them and I hope they have some remorse themselves for doing what they did."
Follow Us