In the realm of cutting-edge technology and robotics, a groundbreaking invention has emerged that has taken the world by storm. Meet Archax, the real-life Transformer, created by the visionary minds at Tsubame Industries, a leading Japanese tech company. Archax is a state-of-the-art mechanical marvel that seamlessly transitions between robot and vehicle modes, all while being piloted from the inside. This extraordinary creation can now be yours, with a price tag of just $3 million, REUTERS reported.
Unveiling Archax: A Mechanical Marvel
Archax is not your typical robot; it's a giant leap forward in the world of science and technology. Weighing in at a formidable 3.5 tons of steel and intricate circuitry, this 14-foot-tall behemoth from Tokyo-based Tsubame Industries has already captivated the imaginations of technology enthusiasts worldwide. It's not just a machine; it's a testament to human ingenuity and innovation.
The Archax is not only colossal in size but also in capabilities. It boasts a top speed of up to 6 miles per hour, making it both powerful and agile. Tsubame Industries' mission was crystal clear: "transform the world of science fiction into science reality." They've succeeded admirably in achieving this goal, as Archax is more than just a robot; it's a game-changer.
The Art of Design and Mechanical Perfection
One of the distinguishing features of Archax is its impeccable design and mechanical precision. Tsubame Industries set out to create a robot that not only exudes aesthetics but also operates with the highest level of mechanical perfection. The result is a mesmerizing fusion of form and function.
The Archax's components move with remarkable speed, rigidity, and power. Every element of this mechanical marvel has been meticulously crafted to deliver a performance that is not only exceptional but also awe-inspiring. It's more than just "cool"; it's a testament to what technology can achieve when imagination meets engineering.
The Vision and Aspiration
The driving force behind Archax is the youthful energy of Ryo Yoshida, Tsubame's Chief Executive, who is just 25 years old. He envisioned a product that would encapsulate the best of Japan's strengths – animation, games, robots, and automobiles. His vision was to create something that unequivocally proclaimed, "This is Japan."
Beyond being a collector's dream, Yoshida has a more profound aspiration for his creations. He envisions Archax and similar robots being used in ways reminiscent of their anime counterparts: in space exploration and disaster relief. This vision exemplifies the boundless potential that Archax represents.
The Future of Luxury and Passenger Robots
Tsubame Industries has set its sights on creating a completely new market for passenger robots. Their goal is to entice the privileged elite away from their private planes and ultra-luxury cars to embrace the future of travel – a future where Archax and its siblings take center stage.
While the main customer base is expected to be the wealthy, Tsubame Industries is gearing up to accept orders and distribute these remarkable robots not just domestically but also on an international scale. The future is boundless, and Archax is leading the way.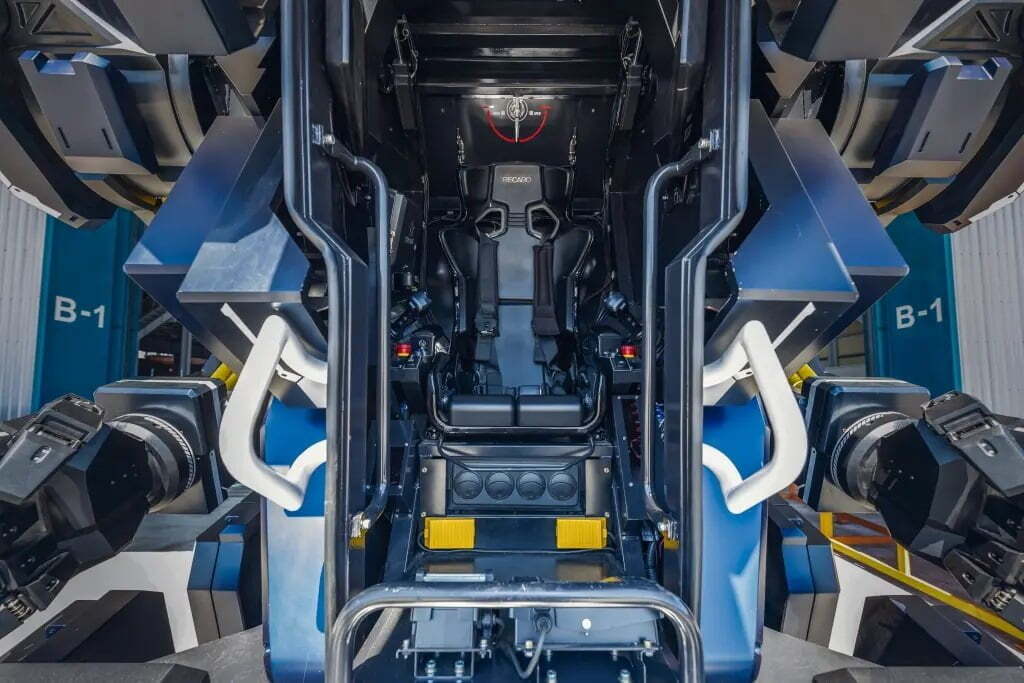 A Promise of Efficiency and Trust
As Archax takes its place in the world, Tsubame Industries recognizes the immense responsibility that comes with creating such advanced technology. They assure potential customers that it is their utmost responsibility as both developers and manufacturers to provide robots that can be operated with complete peace of mind. This commitment to excellence ensures that Archax is not just a remarkable invention but a reliable one as well.
In conclusion, Archax, the real-life Transformer by Tsubame Industries, is a testament to the limitless possibilities of human innovation and technology. With its seamless transition between robot and vehicle modes, awe-inspiring design, and a visionary leader at the helm, Archax is set to revolutionize the world of robotics and luxury travel. As it unfolds its journey from being a collector's gem to a pioneering solution for space exploration and disaster relief, the future seems brighter with Archax in it.
Follow Us