All this abandoned baby walrus needs is cuddles and hugs.
A baby walrus discovered in Alaska is receiving continuous affection in order to ensure his survival.
On Monday, a walrus calf weighing 200 pounds was saved, discovered far from the sea in Alaska's North Slope.
On Tuesday, the only center in Alaska dedicated to rehabilitating marine mammals, known as the Alaska SeaLife Center located in Seward, received the animal.
The nameless infant, only a month old, is receiving constant cuddles of affection from the employees at the facility, who are striving to replicate the continuous nurturing the baby would have obtained from its biological mother.
The young walruses rely on their mother until they reach 2 years of age. Nevertheless, they swiftly adapt to human caregiving and according to the ASLC, the baby walrus, who is a male, is already consuming formula from a bottle.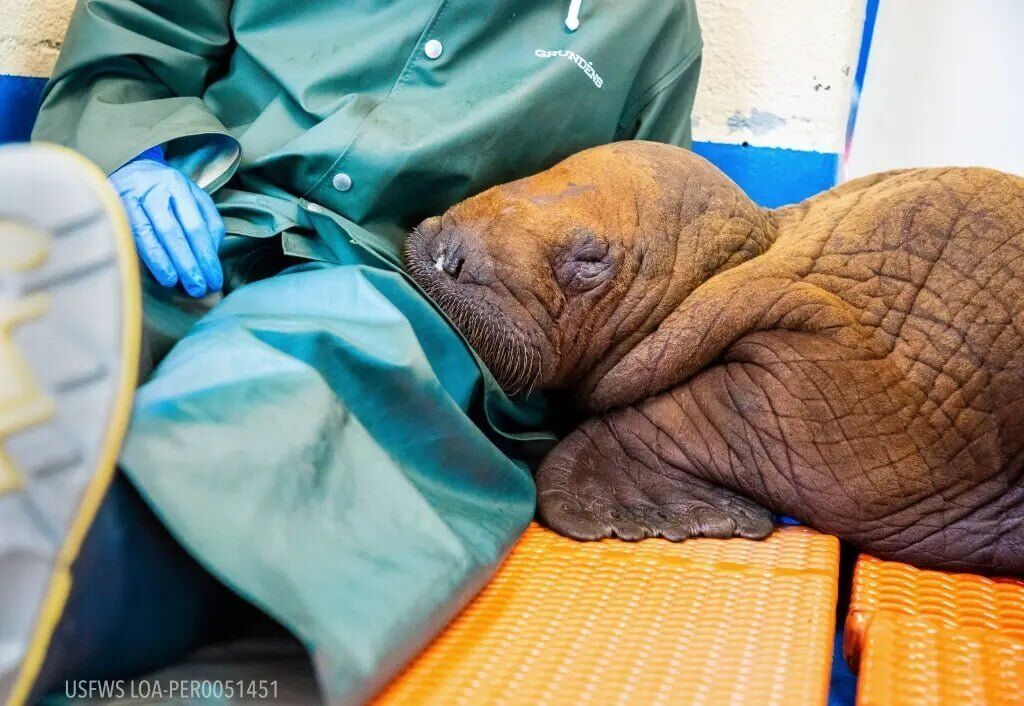 According to the ASLC's website, he is the first walrus patient at the center in the past four years and one of merely 10 accepted throughout the facility's 25-year existence.
"We are lucky that his first night went well," Jane Belovarac said, who's the ASLC wildlife response curator, according to a site post. "It isn't often that we're able to admit a walrus calf, but every time we do, we learn more about the species and how to care for them."