In a shocking turn of events, a major human trafficking bust recently unfolded in the heart of Florida, sending shockwaves throughout the community and beyond. This operation, dubbed "Operation Traffic Stop 2," spanned seven intense days earlier this month, resulting in the apprehension of 219 individuals. Among the arrested were three Disney employees, a dedicated school athletic director, and even a father who left his one-year-old child at home alone for a sordid rendezvous. The operation led to a staggering 44 felonies and 242 misdemeanor charges, sending a stern message against this heinous crime.
The Arrests
Polk County Sheriff Grady Judd, during a press conference, disclosed the grim details of this human trafficking operation. Of the arrested suspects, a shocking 35 were suspected of being in the country illegally, amplifying the complexity of this situation. The charges varied, but 83 suspects faced prosecution for soliciting prostitution or negotiating sexual favors in exchange for money.
Freddy Escalona, aged 30, and Maria Guzman, aged 36, faced the most severe charges related to human trafficking. These allegations stem from their involvement in "Operation Traffic Stop 2," which commenced on September 19.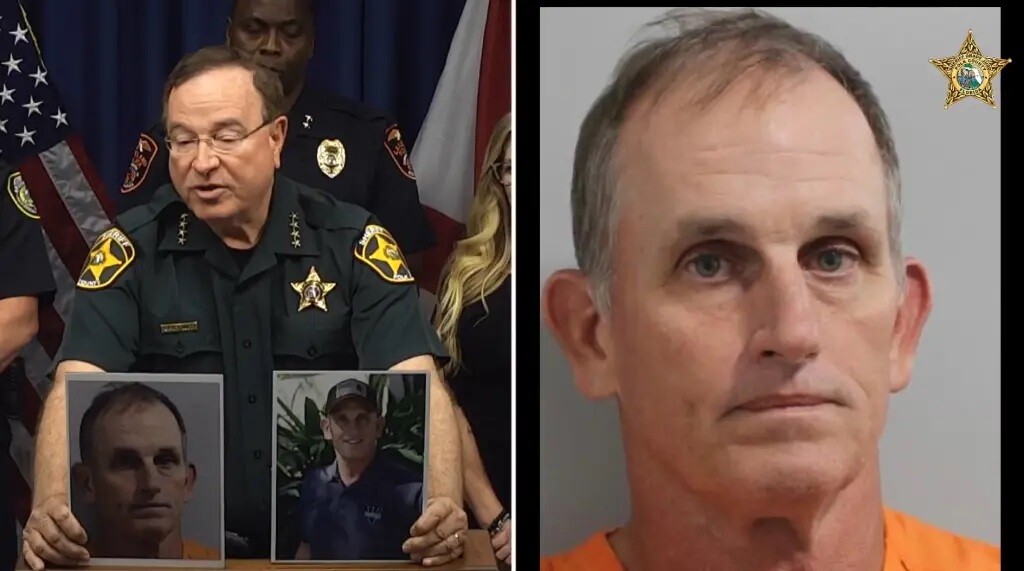 Disney Employees Caught in the Web
The operation also ensnared three Disney workers, including a security guard, custodian, and training coordinator. Polk County Sheriff Grady Judd humorously quipped, "What would an op be if we didn't arrest someone employed by Disney." The arrests serve as a stark reminder that criminal elements can infiltrate even the most beloved and reputable organizations.
Fall from Grace: Athletic Director and Teacher
Russell Rogers, the athletic director of The Vanguard School and a REAL Academy teacher at Auburndale High School, was another individual caught in the operation's net. A father of three, Rogers was also a former youth football coach. The revelation of his arrest left Sheriff Judd astounded, exclaiming, "This dude now is coaching in county jail. I can't believe we want somebody like this around our children."
Polk County Schools expressed their disappointment upon learning of the allegations against Rogers, promptly taking action to terminate his employment. In a statement, they emphasized the importance of educators upholding high standards, both in and out of the classroom.
Shocking Incidents
As the operation unfolded, shocking incidents came to light, highlighting the depths of depravity involved. One father left his one-year-old daughter at home to engage in illicit activities but claimed the family dog was supervising the child. Another individual brought his 15-year-old daughter to celebrate her birthday but abandoned her in a motel room to pursue his own desires.
Two women even brought a 14-month-old child with them to engage in sexual activities, with one woman keeping watch while the other was busy. These incidents underscore the extent of moral decay that law enforcement had to contend with during "Operation Traffic Stop 2."
High-Level Executives Caught
Adding to the list of arrested individuals were high-level executives from California-based companies. One executive, as he was being apprehended, complained to sheriff deputies, asserting that it's not illegal to cheat on one's spouse. Sheriff Judd retorted, "So he came here all the way from California to cheat on his wife but he paid money to cheat on his wife. It's called prostitution."
Victims of Human Trafficking
Amidst these arrests, it's crucial to remember the possible victims of human trafficking. Out of the 119 alleged prostitutes taken into custody, at least 21 individuals are believed to be victims of this heinous crime. The operation aimed not only to bring offenders to justice but also to identify and support those who may have been coerced or exploited.
In conclusion, "Operation Traffic Stop 2" in Florida has exposed the harrowing reality of human trafficking and the moral depths to which some individuals can sink. The arrests of Disney employees, a school athletic director, and others serve as a stark reminder that no one is above the law, and law enforcement remains steadfast in its commitment to protect the vulnerable in our society.
Follow Us