In a heart-wrenching incident that has left a community in shock, the lives of two young special needs twins, Ahmad and Ava Jackson, were tragically cut short. Their mother, Catorreia Hutto, aged 31, was found lifeless after jumping from a bridge in an apparent murder-suicide in Florida. This horrifying event, which unfolded on a fateful day, has left an indelible mark on our collective consciousness.
A Grief-Stricken Morning
The ordeal began with a chilling 911 call at approximately 8:45 a.m. The call came from a concerned motorist who had witnessed a woman, later identified as Catorreia Hutto, abruptly pull over her silver car on the S.R 417 bridge. In a haunting sequence of events, she slid out of the car through the passenger-side window and plunged into Lake Jesup, committing an act that would ultimately claim her life.
Deputies from the Seminole County Sheriff's Office swiftly responded to the distress call. They were not alone in their efforts, as two compassionate fishermen, one of whom was a retired Seminole County Firefighter, courageously assisted in the recovery mission. Tragically, Catorreia Hutto was pronounced dead at the scene, her story ending in the murky waters of Lake Jesup.
A Heart-Wrenching Discovery
The shocking events of that morning triggered a wellness check at Hutto's residence, for authorities soon discovered that she was the mother of the aforementioned 5-year-old twins, Ahmad and Ava Jackson. What law enforcement encountered within the family's home was nothing short of a devastating nightmare.
Inside their dwelling, the lifeless bodies of the special needs twins were found in their bunk beds. Both children had unique needs that required special attention and care, a fact that only deepens the tragedy.
Puzzling Circumstances
While this grim incident is fraught with sorrow, it is also marked by puzzling elements. Authorities located a firearm within the bedroom, yet neither child displayed any gunshot wounds or signs of blunt force trauma. Sheriff Dennis M. Lemma emphasized the importance of a comprehensive investigation and informed the public that the cause of death for the children would be determined by the medical examiner's office.
Remarkably, Catorreia Hutto had no prior criminal history, and no distress calls were made from her current residence, which was a Habitat for Humanity project completed just a year ago. The home, investigators noted, had meager supplies of food and furniture, a fact that raises additional questions.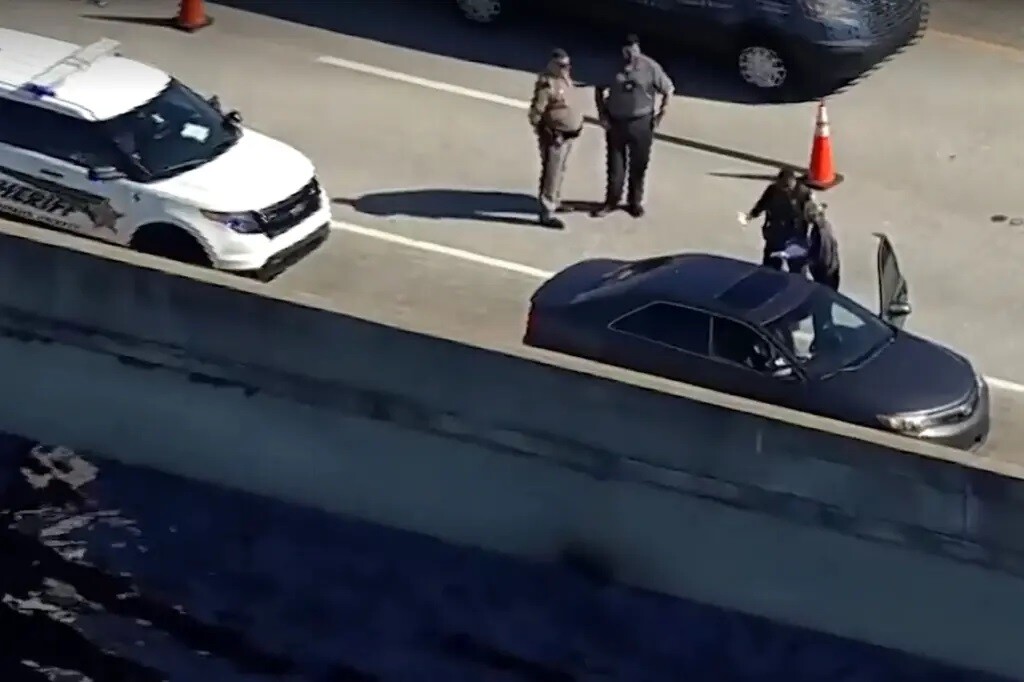 Unraveling the Lives Left Behind
Catorreia Hutto was employed by a temporary staffing agency, though her financial situation remains unclear. She had been actively working just a few days before this heart-wrenching event. The twins, Ahmad and Ava Jackson, were last seen attending school on October 13, their innocent lives cut short far too soon.
In a poignant detail, it was revealed that Hutto had attempted to contact her mother, who resides in Perry but was temporarily in Orlando for a medical procedure, on the night before the tragedy. Her mother, unaware of the impending doom, missed the call, assuming that one of the twins was playfully handling the phone without leaving a message.
Investigators believe that the father of the children resides in South Florida, further complicating the already intricate web of this heartrending story.
Conclusion
In the wake of this tragic murder-suicide, our thoughts and prayers go out to the innocent souls lost and to the communities affected by this heart-wrenching incident. The details surrounding this case are puzzling and raise numerous questions that will undoubtedly be explored through a thorough investigation. While the darkness of this event is palpable, it is our hope that understanding and closure may eventually be found, and that the memories of Ahmad and Ava Jackson will be preserved in the hearts of those who knew and loved them.
Follow Us