Introduction: A Shocking Case of Alleged Child Abuse
In a deeply disturbing case that has shocked the nation, a former childcare worker in Australia, Ashley Paul Griffith, aged 45, residing in Queensland, has been charged with an astonishing 1,623 offenses, including 136 counts of rape and 110 counts of engaging in sexual activities with children under the age of 10. These charges have sent shockwaves through Brisbane, Sydney, and beyond, raising concerns about child safety within daycare settings, according to The Australian.
Unveiling the Disturbing Details: The Extent of the Alleged Crimes
The gravity of the charges against Griffith becomes even more disconcerting when considering the sheer number of alleged victims involved. It is reported that a staggering 91 underage girls were subjected to rape and abuse between 2007 and 2022. The details surrounding these offenses are harrowing and deeply distressing, leaving a lasting impact on the lives of those affected.
A Breakthrough in the Investigation: Apprehending the Accused
After an exhaustive eight-year investigation, authorities were finally able to apprehend Ashley Paul Griffith. The breakthrough came when investigators identified him based on bedsheets seen in the background of child sex abuse material shared on the dark web, The Guardian reported. The significance of this identification cannot be understated, as it led to the exposure of countless horrifying crimes committed against innocent children.
A Judicial Milestone: The Disclosure of Accused Offenders
In an effort to prioritize the safety of potential victims and disclose the identities of accused sex offenders, Australia recently passed legislation allowing authorities to reveal the names of individuals upon the filing of charges. Previously, defendants were not named until they were awaiting trial, as there were concerns about potential damage to their reputation. This legislative change helps ensure transparency and enables the public to be aware of those who may pose a threat to the community.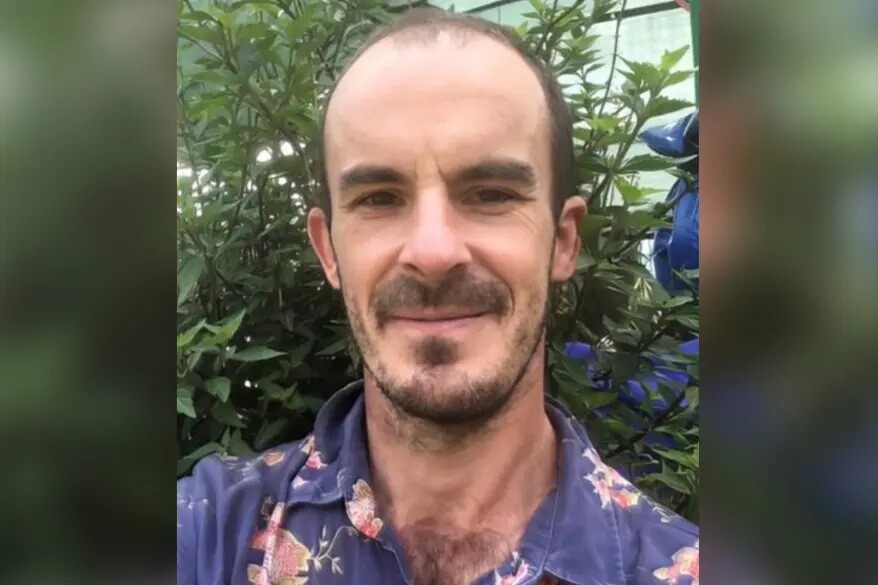 Location of the Alleged Offenses: A Widespread Abuse
The alleged offenses attributed to Griffith took place at various childcare centers in Brisbane, one in Sydney, and even one in Pisa, Italy, spanning a shocking 15-year period. With the identification of 10 daycare centers where Griffith is believed to have abused children, along with one in Sydney and one in Pisa, Italy, it is clear that the alleged crimes have had a far-reaching impact.
Disturbing Revelations: Patterns of Abuse and Recorded Evidence
Charging documents obtained by The Australian shed light on the appalling extent of Ashley Paul Griffith's alleged actions. Shockingly, he is believed to have raped two girls at a daycare center on at least 24 occasions each. Additionally, he is accused of abusing seven different girls within the span of a single month. Disturbingly, Griffith recorded some of these heinous acts and stored them in files. The existence of such recorded evidence only intensifies the gravity of the alleged crimes committed.
Rectifying the System: Collaboration with Childcare Centers
Throughout the ongoing investigation, law enforcement has worked closely with relevant childcare centers to ensure the safety of children. The cooperation between authorities and the targeted daycare centers has been crucial in identifying all 87 Australian victims depicted in the incriminating material, subsequently enabling authorities to inform their parents. This collaboration between law enforcement and childcare centers serves as a testament to the commitment of these institutions to protect the well-being of children under their care.
The Deceitful Facade: Griffith's Position as a Director
At the time of his arrest, Ashley Paul Griffith held the position of director at a child care center in Brisbane. His now-deleted staff profile on the center's website emphasized his passion for engaging children in meaningful experiences that inspire their play and learning. However, the shocking charges against him expose a dark and sinister contrast to the image he presented.
A Troubling Timeline: Previous Investigations and Unrevoked Credentials
It is deeply troubling that despite previous investigations in 2021 and 2022 by Queensland authorities, no charges were filed against Griffith. Remarkably, even though a colleague claimed to have witnessed him kissing a child, his childcare credentials were not revoked during either of these probes. This raises serious concerns about the effectiveness of the systems in place to ensure child safety and the need for stricter regulations, ABC News reported.
Pending Legal Proceedings: Awaiting Justice
As of now, Ashley Paul Griffith has yet to enter a plea and is scheduled to appear before the Brisbane magistrates court on November 6th. The judicial process is just beginning, and the survivors, families, and communities affected by these allegations anxiously await a fair and just resolution to this deeply distressing case.
Follow Us