A virtual reality simulator created by an artist from Australia offers a unique experience of death, letting people witness what it might feel like as they pass on. The simulator allows individuals to participate, giving them a glimpse of what it could be like during the dying process.
Shaun Gladwell, the artist behind the exhibition "Passing Electrical Storms" at the National Gallery of Victoria in Melbourne, explores the concept of death through the use of "medical technologies," as stated in the official description.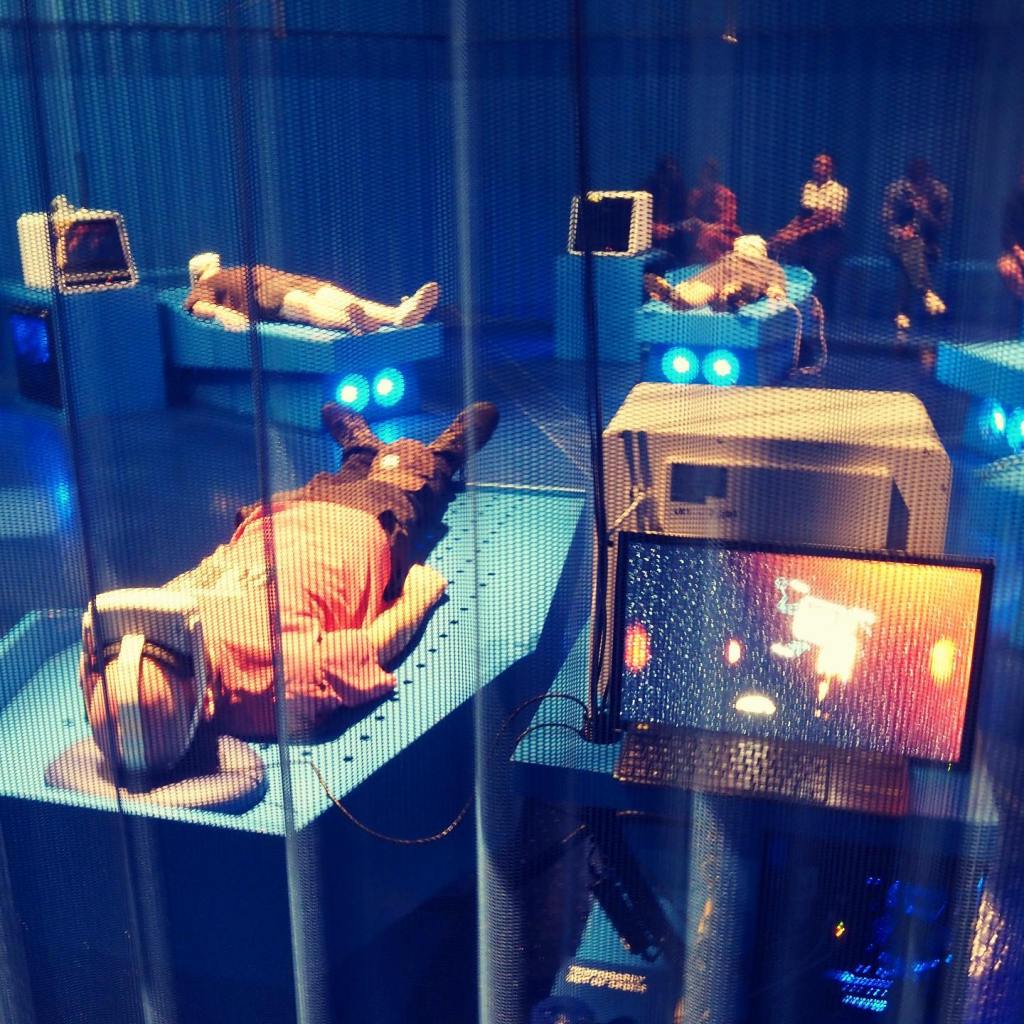 Described as both thought-provoking and disconcerting, this interactive piece takes viewers on a simulated journey through the process of life de-escalation, starting with cardiac arrest and ending with brain death.
During an interview with the Australian, Shaun Gladwell shared his experience of feeling like he was "moving away from yourself and then floating off into the giant universe" while using virtual reality to simulate death in his new exhibition Passing, currently on display at the National Gallery of Victoria.
According to Gladwell, the simulation of death in its final moments serves as a contemplation of the fleeting nature of personal existence. The writer clarified that this does not necessarily mean a somber experience, but rather a range of emotions and perspectives.
According to his statement, his recent creation has been influenced by the profound ideas of renowned philosophers like Jean Baudrillard, Michel Foucault, and David Chalmers.
Nevertheless, he conceded that his craft has been altered due to the influence of his 11-year-old son, Zeno.
Gladwell expressed that his work has undergone a significant transformation due to him, stating that his perspective on death has changed. He now views life as incredibly precious on a personal level.
According to a report by the Daily Star, visitors to the exhibition are directed to recline on a simulated hospital bed and fitted with heart rate monitors upon arrival.
According to the outlet, guests have the option to exit at any time if they find the experience too overwhelming. In fact, there are even trained staff members available to assist and guide visitors out of the situation.
A TikTok user by the name of Marcus recently gave their followers a glimpse of the exhibit.
@croom12

Its Actually pretty hectic. Doctors trying to revive you, vibrating bed and floating into space.
As you step inside, you'll catch sight of individuals reclining on azure beds with their minds fully immersed in virtual reality simulators.
Beside the sleeping accommodations, one can spot substantial computers that bear a resemblance to medical monitors.
Marcus went into more detail about his experience with the simulation in a subsequent video. The simulation itself depicts the aftermath of a heart attack.
As per his explanation, during the process, an individual lies down on a bed that vibrates, leading to a flatline. At this point, doctors come over and attempt to revive the person while they can observe themselves in the goggles. If something fails to function, you will ascend beyond a certain point and eventually reach outer space. He did not reveal any further details.
Furthermore, he acknowledged that he comprehends the reasons behind why some individuals might feel anxious or panicked when engaging in the simulation experience. He also concurred that the simulation can potentially evoke those emotions due to its borderline nature.
Gladwell has a history of crafting thought-provoking exhibits that challenge conventional thinking. Back in 2017, a one-of-a-kind virtual reality encounter by the name of "Orbital Vanitas" transported users into an actual human skull.
Follow Us