Recently released surveillance footage has brought to light shocking allegations of theft by two Transportation Security Administration (TSA) officers at Miami International Airport in Florida. The video shows Josue Gonzalez, 20, and Labarrius Williams, 33, allegedly rummaging through passengers' luggage at Checkpoint E while waiting to go through the scanner. The pair were arrested in July when officials began investigating claims of theft at the checkpoint.
The surveillance footage reveals the audacity of the accused thieves as they coordinated their actions. At the baggage drop-off section of the checkpoint, the video captures Gonzalez and Williams working together, discreetly taking money from wallets and purses. One particular moment shows them standing side by side, seemingly engaged in conversation while Williams cunningly delves into a black bag, removing an item and leaving it in a bin. Gonzalez then moves the bin along the conveyor belt and pockets the item. In another instance, Gonzalez is seen going through a Louis Vuitton bag, again leaving the item in the bin until he can retrieve it further up the line.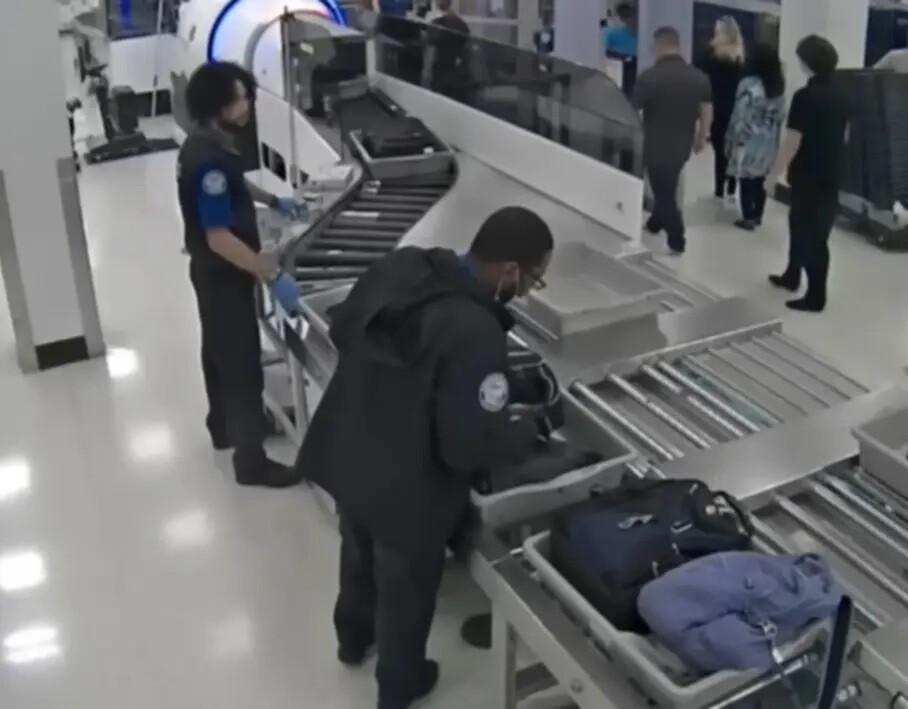 According to NBC Miami, the stolen items included $600 taken from a passenger's wallet. These thefts occurred while passengers were preoccupied with the screening process, providing the perfect opportunity for the officers to pilfer their belongings unnoticed.
In addition to Gonzalez and Williams, another TSA officer, Elizabeth Fuster, 22, was also arrested in July. The trio faces charges related to their alleged participation in an organized scheme to defraud. However, Fuster's charge was dropped in August. Gonzalez and Williams have pleaded not guilty to the third-degree felony grand theft charges they currently face, as per Miami-Dade County court records.
In an interesting turn of events, Gonzalez has entered a deferred prosecution program, which could result in the dismissal of his charges upon completion. He must also pay $700 in restitution to identified victims and complete 25 hours of community service. Furthermore, he will have to surrender his airport credentials. On the other hand, Williams was not accepted into the program and is scheduled to go to trial in October to defend himself against the charges.
This alarming case of alleged theft by TSA officers highlights the need for enhanced security measures to prevent such crimes. The release of the surveillance footage aims to raise awareness and provide evidence of the accused officers' actions. As the legal proceedings unfold, the public awaits the outcome, hoping for justice to be served.