Enzo Vincenzi's Demand for Justice in the Heart of Costa Rica
In the tropical paradise of Costa Rica, where lush rainforests meet pristine beaches and colorful toucans sing their songs, there exists a dark and shadowy underbelly. Behind the postcard-perfect landscapes and the welcoming smiles of the locals, a complex web of corruption, deceit, and injustice unfolds. In this tale, Enzo Vincenzi, an American investor, finds himself at the center of a storm of betrayal and discriminatory human rights violations.

A Demand for Justice
The story begins with a heartfelt plea to the highest authorities in Costa Rica. Enzo Vincenzi pens a letter addressed to none other than President Rodrigo Chaves himself. Vincenzi's request is simple but urgent – he seeks an appointment with the Costa Rica Embassy to address a series of grave allegations. At the heart of his struggle lies the elusive goal of obtaining his Costa Rica residency.
A disturbing series of crimes, thefts, attorney misrepresentations, and discriminatory conflict of interest acts have left Vincenzi in a damning situation. As an investor of more than $1 million in Costa Rica, his dreams of residing in the tropical paradise have become a living nightmare.
The Gang of Unethical Attorneys
Enzo Vincenzi's harrowing tale revolves around a cast of characters that could rival any noir detective story. At the heart of his troubles is a gang of unethical, unprofessional, and public-corrupted attorneys who have left a trail of financial destruction in their wake. These attorneys, once trusted figures, have allegedly robbed United States American investors and Mr. Vincenzi, misrepresented him, caused an enormous amount of financial losses, and pain and torturous suffering.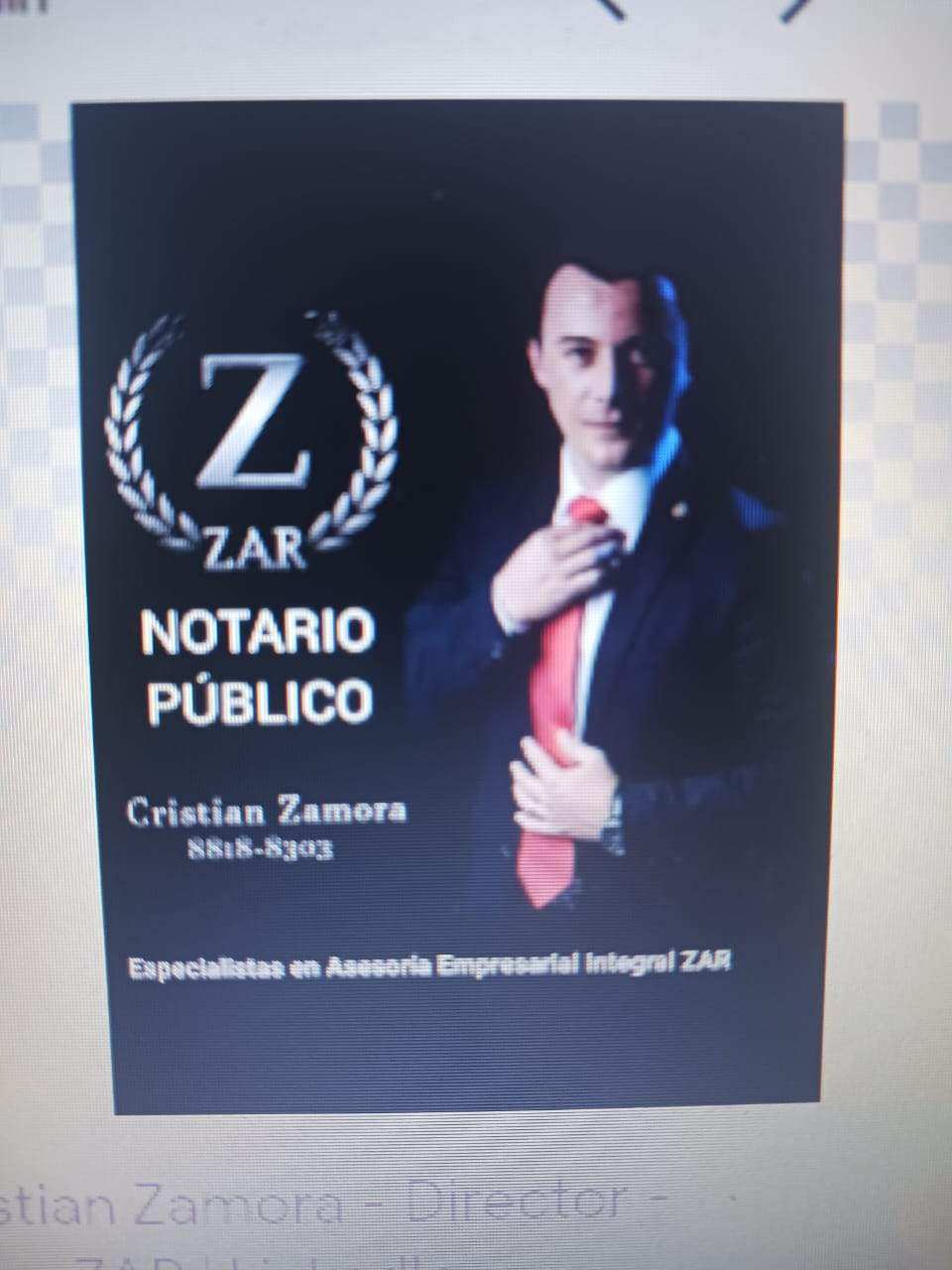 One of the central figures in this drama is attorney Cristian Eduardo Zamora Sequeira of Abogados Zar & Notarios Law Firm Attorneys. Vincenzi was able to make him guilty of scamming and robbing him of a substantial sum – $35,000 from his Wells Fargo bank account, and more.
A handful of individuals step forward as witnesses in Vincenzi's case, their names etched in his memory as false witnesses who lied to the court. Jairo Urena Villalabos, Sonia Villalobos Chacon, Sandra Patricia Vargas Morales, and Jania Arce Leiva all allegedly perjured themselves, contributing to Vincenzi's plight.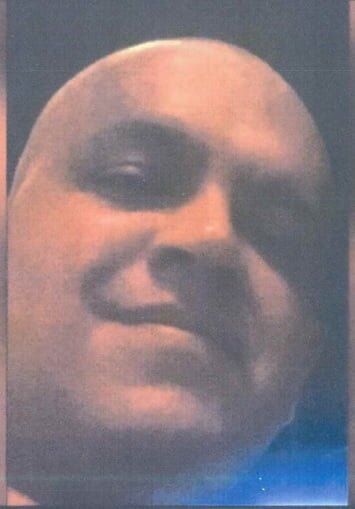 When Enzo went to see another of his attorney's named Jose Juan Sanchez on or about October 26, 2023, he was paid to respond to attorney Cristian Eduardo Zamora Sequira's fraudulent lawsuit against him. He advised Enzo that attorney Cristian Eduardo Zamora Sequira recorded and placed a fraudulent lien recorded in the Costa Rica national registry of real estate public records for the world to see. When he went to his office, he stated that Cristian Eduardo Zamora sequira and attorney Yorleni Diaz Berrocal and Junior Diaz of the Diaz Legal Firm are dangerous people and are trying to have Enzo set up again to be arrested, and are trying to conspire to put a "hit" on Enzo.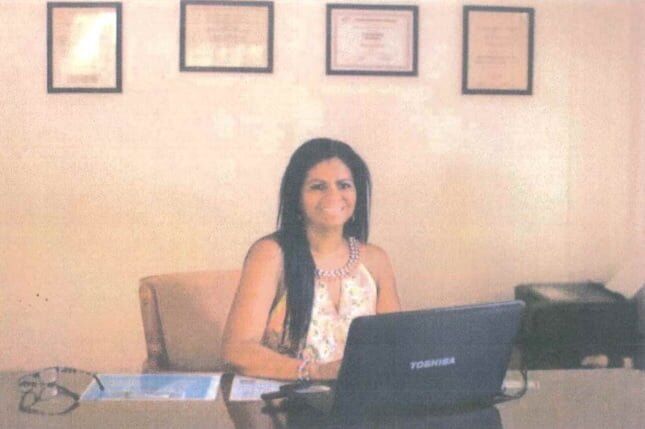 Attorney Yorleni Diaz was notified four times by certified registered mail to provide Mr. Vincenzi with an itemized bill for the real estate transaction of both properties, and the real estate transaction for the corporations she opened, and as of this day, attorney Yorleni Diaz Berrocal refuses to provide Mr. Vincenzi with copies of all the real estate transactions, and a copy of an itemized bill for all of her legal services and representation for the purchase of the hotel business and the house. Attorney Monica Gabriela Sanchez Valverde advised Mr. Vincenzi that attorney Yorleni Diaz, Junior Diaz, attorney Cristian Eduardo Zamora Sequira, and attorney José Antonio Calderon Vargas were conspiring to steal the real estate properties from United States American real estate investors and Enzo Vincenzi.
Co-conspirator attorney Jose Juan Sanchez also stated to Enzo that because he was not properly legally served that the lien against his home recorded in the Costa Rica national registry public records is invalid. Jose Juan Sanchez also stated to Mr. Vincenzi that he lost his phone number and email address. Sanchez stated he tried to contact Enzo but was not able to. Enzo had five days to file a response to Zamora's fraudulent lien, but Sanchez recklessly and intentionally filed on the sixth day to make him lose his case.
Costa Rica President Rodrigo Chaves categorically denounced the unlawful activities and urged Mr. Vincenzi to take legal action. However, when Mr. Vincenzi reported the unlawful crimes to the OIJ law enforcement department (Costa Rica's version of FBI) Jaco Garabito prosecutor Norma Cayaso subjected Mr. Vincenzi to unlawful, dehumanizing discrimination human rights crimes and inadequate treatment. Mr. Vincenzi diligently informed prosecutor Cayaso in the presence of witnesses about the documented public notice that Vincenzi received from President Rodrigo Chaves advising him to report the unlawful documented crimes with all the evidence from the Costa Rica Supreme Court and a documented reported criminal complaint filed in the Costa Rica public records.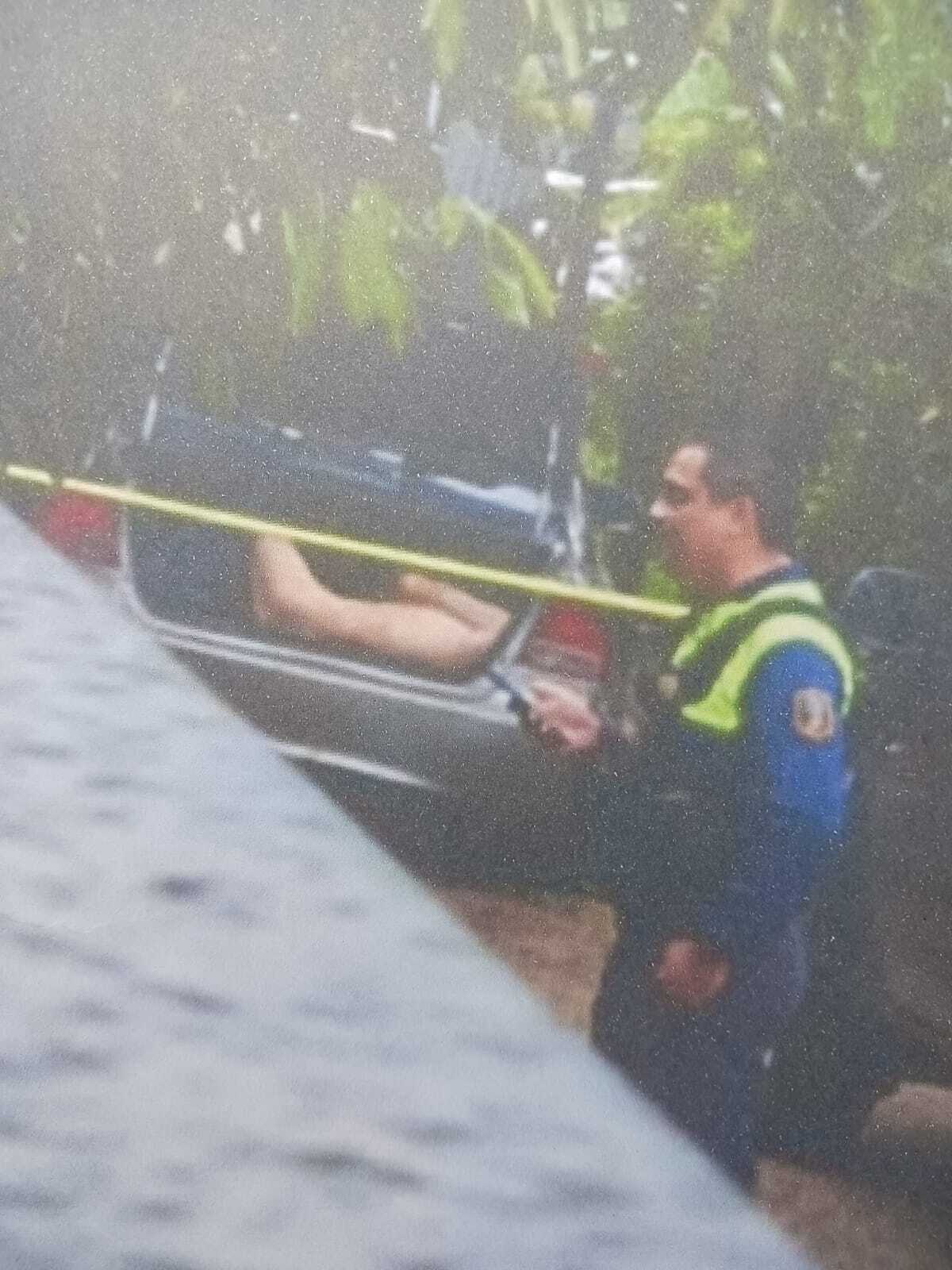 However, prosecutor Norma Cayaso stated to Mr Vincenzi "the notice from President Rodrigo Chaves is not important to me. The document from President Rodrigo Chaves is insignificant," and unlawfully dismissed its relevance, citing the publicly documented murder of attorney José Antonio Calderon Vargas as justification for not pursuing his case. Prosecutor Norma Cayaso stated to Vincenzi that because attorney José Antonio Calderon Vargas was murdered, he has no case, and rendered his case of the public news media documented murder of  Jose Calderon found dead in the trunk of his car naked with no clothes on with three bullet holes in his body, dripping with blood on the pavement ground, seen by neighbors who notified the police, as invalid.
The Mayor Was Involved
Parallel to these efforts, Mr. Vincenzi reported these unlawful public documented crimes to Mayor Tobias Murillo of Jaco. Surprisingly, he did not respond to Vincenzi's certified registered mail with return signed receipt containing his criminal complaint along with extensive documentation from the Costa Rica Supreme Court. Instead, Mayor Tobias Murillo is complicit in suppressing these crimes of illegal inhumane discrimination and aiding and abetting the unlawful theft of attorney services crimes committed by public corrupted attorney Cristian Eduardo Zamora Sequeira and public corrupted co-conspirator attorney Yorleni Diaz Berrocal, fraudulent lien recorded in Costa Rica National Registry Real Estate Public Records for the world to see against Mr. Vincenzi's house. Despite Mayor Tobias Murillo having signed for the registered returned signed Correos De Costa Rica #AC502330269CR that was provided to him, he engaged in suppressing the criminal activity in an act of public corruption. It's because of the mayor that Vincenzi has a fraudulent lien against his home, because the mayor engaged in a public corruption cover-up for all the named and identified attorneys.
Help raise awareness of this important project: CLICK HERE TO SHOW YOUR SUPPORT
A Trail of Deceit and Betrayal
Vincenzi's journey into this nightmarish territory exposes a web of deceit and betrayal that has left him struggling to maintain his hotel business. He's fought in the Costa Rica Supreme Court, Jaco Court, Amparo Court, and even the Jaco Police Department to clear his name and seek justice.
In the midst of his battles, he encounters individuals like Junior Diaz, who practiced law without a license for an insurance claim that he was representing Vincenzi for. As of this day, Vincenzi has not collected any money for the damages. And Myra Cecilia Villalbos Chacon, who allegedly committed a series of crimes in the Costa Rica Supreme Court, Jaco Court, Amparo Court, and the Jaco Police Department.
A Trespasser in the Night
As if his troubles weren't enough, Vincenzi must contend with the audacious acts of Myra Cecilia Villalbos Chacon, who unlawfully trespassed onto his property. She brazenly slept inside his hotel parking lot, damaging both his property and his peace of mind. The intrusions and unlawful activities caused him significant pain, suffering, and financial losses.
Myra giving false statements to Costa Rica news media:
Myra sleeping on Mr. Vincenzi's property in his driveway:
Public Attorney Corruption
Attorney José Antonio Calderon Vargas robbed Vincenzi and tried to set him up to make him lose his domestic violence court case against Myra Cecilia Villalbos Chacon in the Costa Rica Supreme Court. Attorney José Antonio Calderon Vargas was shot three times and was found naked with no clothes on in the trunk of his car by the Jaco Police Department. Neighbors had discovered the trunk of his car dripping with blood and notified the police department. This was all reported by Costa Rica news media.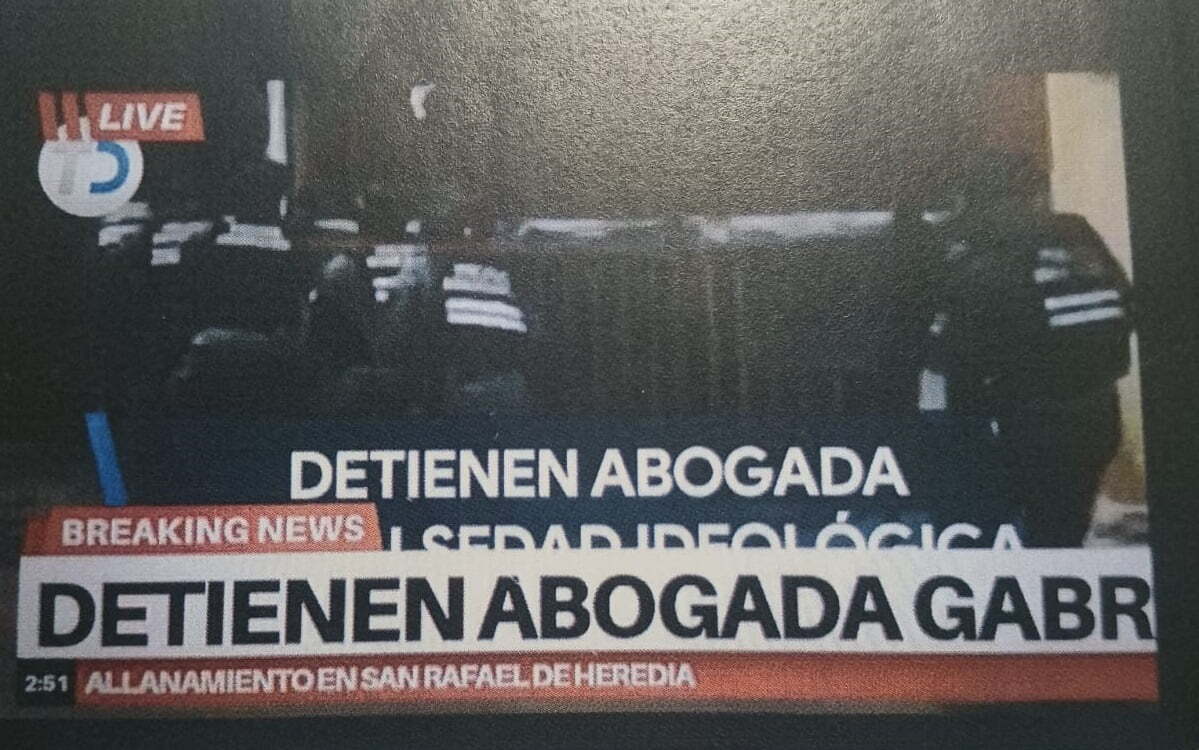 Attorney Monica Gabriela Sanchez Valverde who abandoned Enzo in the Costa Rica Supreme Court on falsified fraudulent domestic violence criminal charges that were filed by fraudster criminal Myra Cecilia Villalbos Chacon. Valverde told Mr. Vincenzi that he wouldn't be able to go to court without an attorney or he'd be arrested for disobedience before the law which is punishable by imprisonment. She went on to say that the Costa Rica Supreme Court is the country's highest law. Enzo won his case in the Costa Rica Supreme Court with no attorney. Valverde was arrested, an entire SWAT-like team of authorities came to arrest her.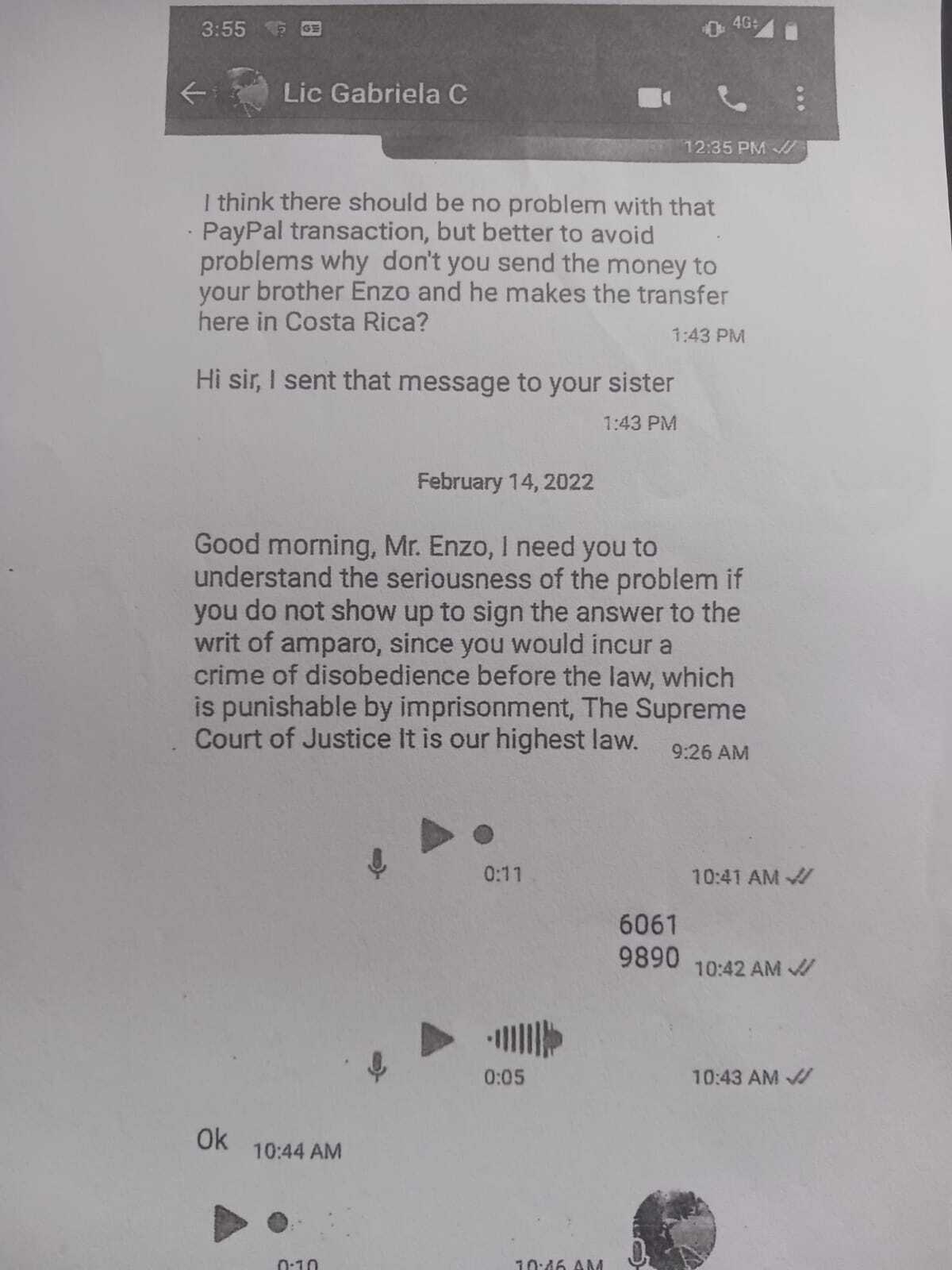 A Country in Crisis
As Enzo Vincenzi's life unravels before his eyes, he becomes the face of a broader issue – the growing crisis of public attorney corruption and unethical and unprofessional practices in Costa Rica. The country's reputation as a safe haven for United States American investors is under threat. These issues have left Vincenzi and other American investors outraged and disillusioned, with a growing reluctance to invest any more money in Costa Rica.
A Demand for Justice
Enzo Vincenzi's story is not just about one man's struggle for justice. It's a window into a world where public attorney corruption thrives, and the pursuit of the American Dream can turn into a nightmare. As his courageous plea for an appointment with the Costa Rica Embassy echoes through the corridors of power, the world watches with bated breath. Will Costa Rica rise above the mire of public attorney corruption, discrimination, and human rights violations? Enzo Vincenzi's demand for justice must be heard, for the world to know and the world to see. In this tropical paradise, the battle for truth and integrity rages on, and the outcome for justice and the truth must prevail.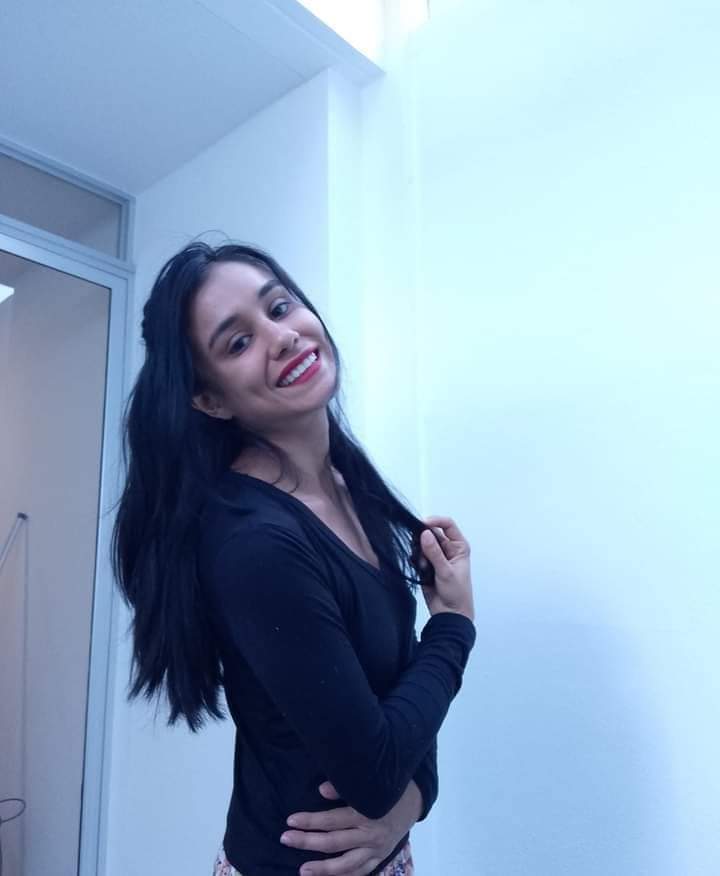 Part 2: Co-conspirator fraudster Yamileth De Los Angeles Araya Lara "Mila"
In the dark underbelly of the Costa Rican legal system, a web of deceit, public attorney corruption, and criminal activity unraveled with the precision of a well-scripted detective thriller. It all started with a hotel business, a quest for justice, and a relentless pursuit of the truth.
In a dramatic twist, another criminal complaint emerged, and another police officer showed up at Enzo Vincenzi's place of business again with second fraudulent domestic violence charges. The Poder Judicial's (Judges) Sandra Morales Duran and David Ricardo Madrigal, the JUEZA TRAMITADORA stated that Enzo Vincenzi had five days to respond.
The stage was set, and the plot thickened with allegations of criminal fraud, public attorney corruption, extortion, and the destruction of a hotel business. The mastermind behind these nefarious acts? One name stood out – Yamileth De Los Angeles Araya Lara, or "Mila," as she preferred to be known.
Mila's cunning machinations were not limited to simple financial crimes. She ventured into the realm of conspiring aiding and abetting public corruption, discarding the rule of law for her own personal gain. The victim, whose life unraveled in the shadow of these dark deeds, revealed the details of an intricate and chilling narrative.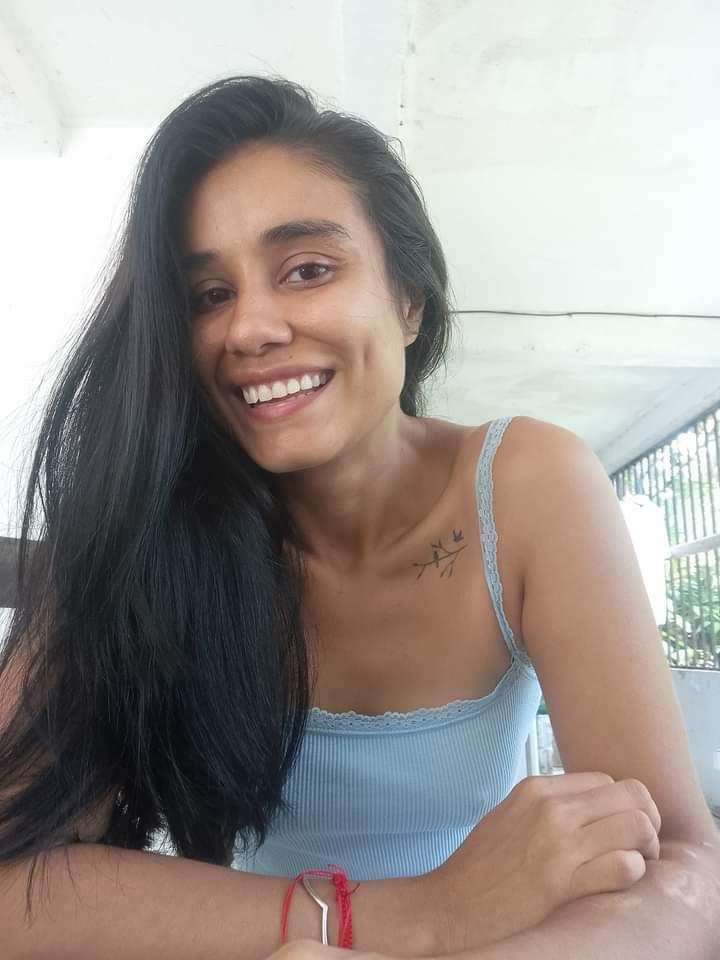 The tale begins with a hotel business United States American investors and Enzo Vincenzi who found themselves ensnared in a web of deception. Mila, the perpetrator of these criminal acts, wreaked havoc on the hotel business, sabotaging not just the business but also tampering with the owner's personal and financial documents. In an act of audacious criminality, Mila deleted a United States of America $35,000 Wells Fargo bank check, paving the way for her nefarious financial schemes to take root. Mila also changed Mr. Vincenzi's personal and business passwords.
As the plot thickened, it became evident that Mila was not acting alone. She was part of a conspiracy and a criminal syndicate, involving unethical and unprofessional attorneys, all bent on robbing the United States American investors and Mr. Vincenzi. These attorneys, notably one Fical Lic (Chief Prosecutor of Attorneys) Carlos Villegas Mendez of the Costa Rica College of Attorneys (Bar Association), proved instrumental in their dark endeavors.
The victims had no respite from this orchestrated chaos. Vincenzi received a notice from the Costa Rica American Embassy, urging him to report the rogue attorneys to the Costa Rica College of Attorneys, but Mila, ever the puppeteer, ensured that this evidence too vanished into thin air.
As the victims adamantly sought justice, another pivotal figure emerged: President Rodrigo Chavez. His involvement, though well-intentioned, did not bode well for the victims. Mila's manipulation extended to tampering with his Costa Rica Supreme Court legal documents and Jaco Police records, erasing all traces of his documented grievances.
Mr. Vincenzi's nightmare didn't stop at the loss of his business and documents. Mila also managed to compromise his banking information that resulted in his Wells Fargo accounts getting suspended and pushing him to the brink of financial ruin.
But the nightmare didn't end there. Mila, with her insidious intent, falsely accused Enzo Vincenzi of domestic violence. This criminal act had far-reaching consequences, not only damaging the victim's reputation but also affecting his ability to retain legal representation in the Costa Rica Supreme Court.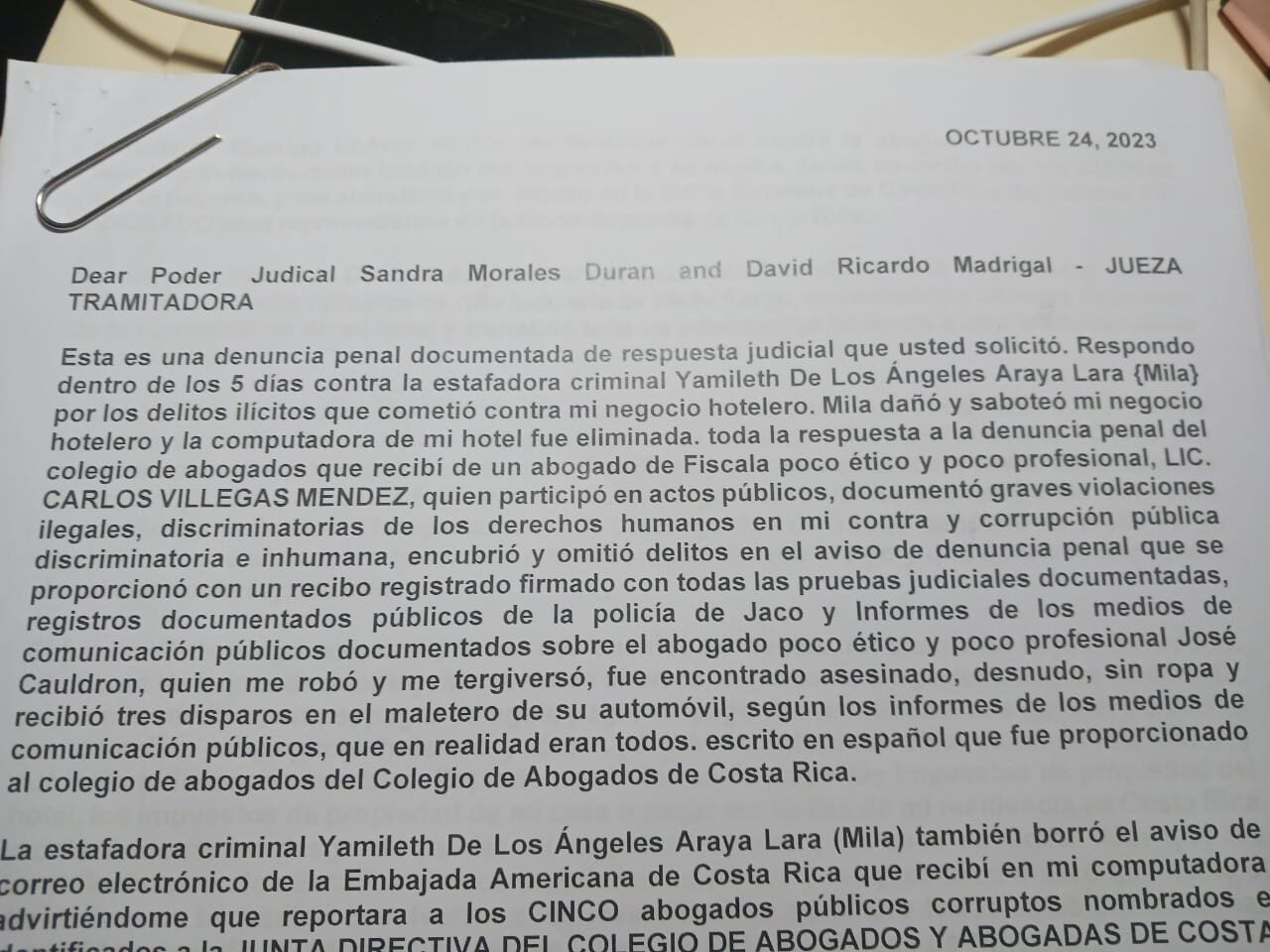 Mr. Vincenzi's story unveiled a sinister underworld of deceit, with Mila's criminal activities extending to Craigslist advertisements, portraying her as a hotel receptionist. The truth, however, was far from this facade, as it emerged that she lacked any experience in the role and had resorted to fraudulent means to make a living, and deceiving the public with her falsified public Craigslist advertisements for seeking employment. Mr. Vincenzi later won the fraudulent domestic violence case and the charges against him were dropped by judge David Ricardo Madrigal.
The web of deceit didn't stop there. Co-conspirator Adriana Rocio Acuno Villanueva aided Mila in her criminal endeavors. The two not only sabotaged the victim's hotel security camera system but also stole his personal and business information. Mila also changed the passwords of the hotel surveillance system to make Enzo Vincenzi unable to access or use it. Their actions were relentless, aimed at completely destroying the victim's life.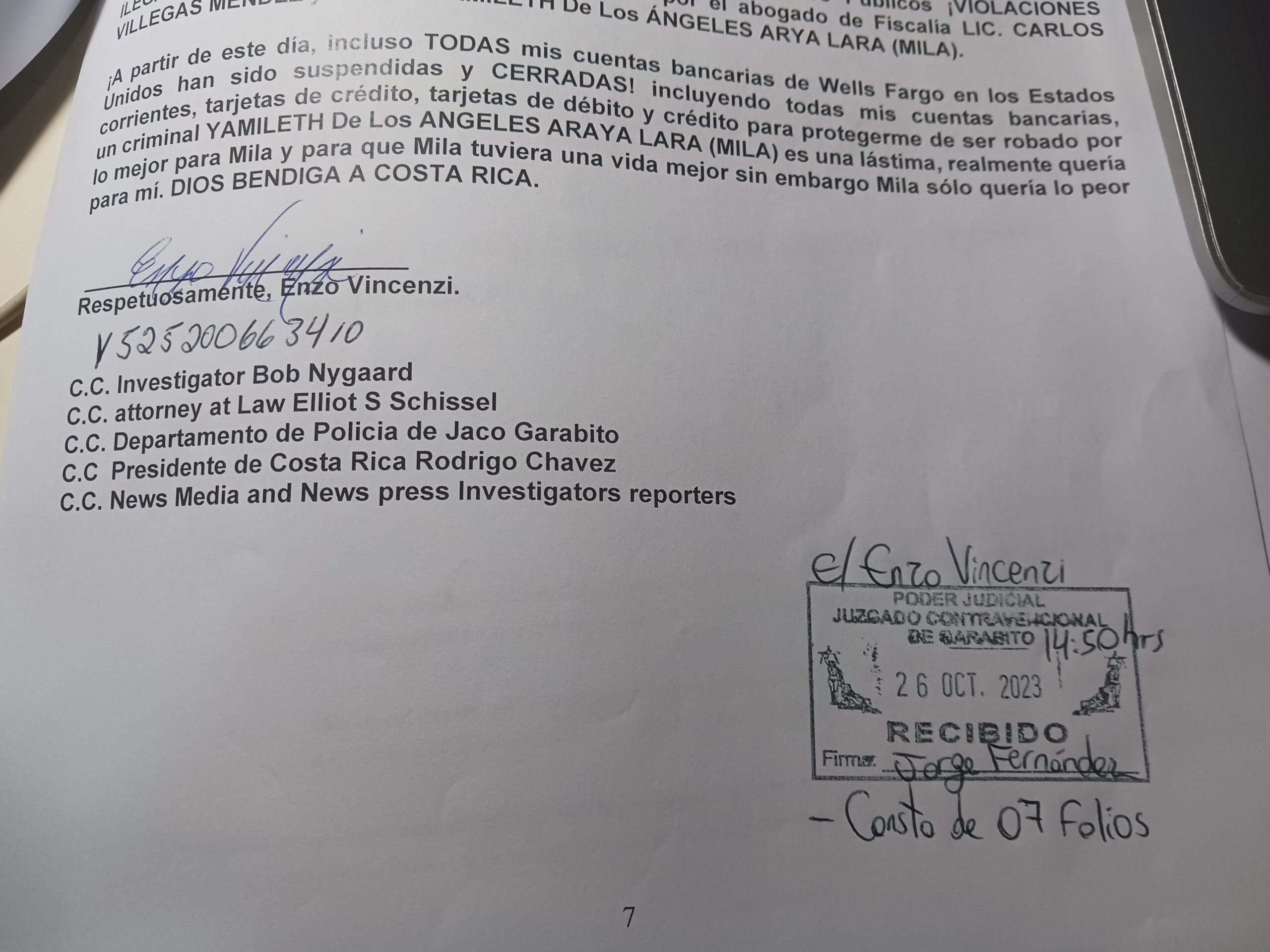 There is now a $500 USD reward for any information leading to the arrest and conviction of Yamileth De Los Angeles Araya Lara, "Mila,"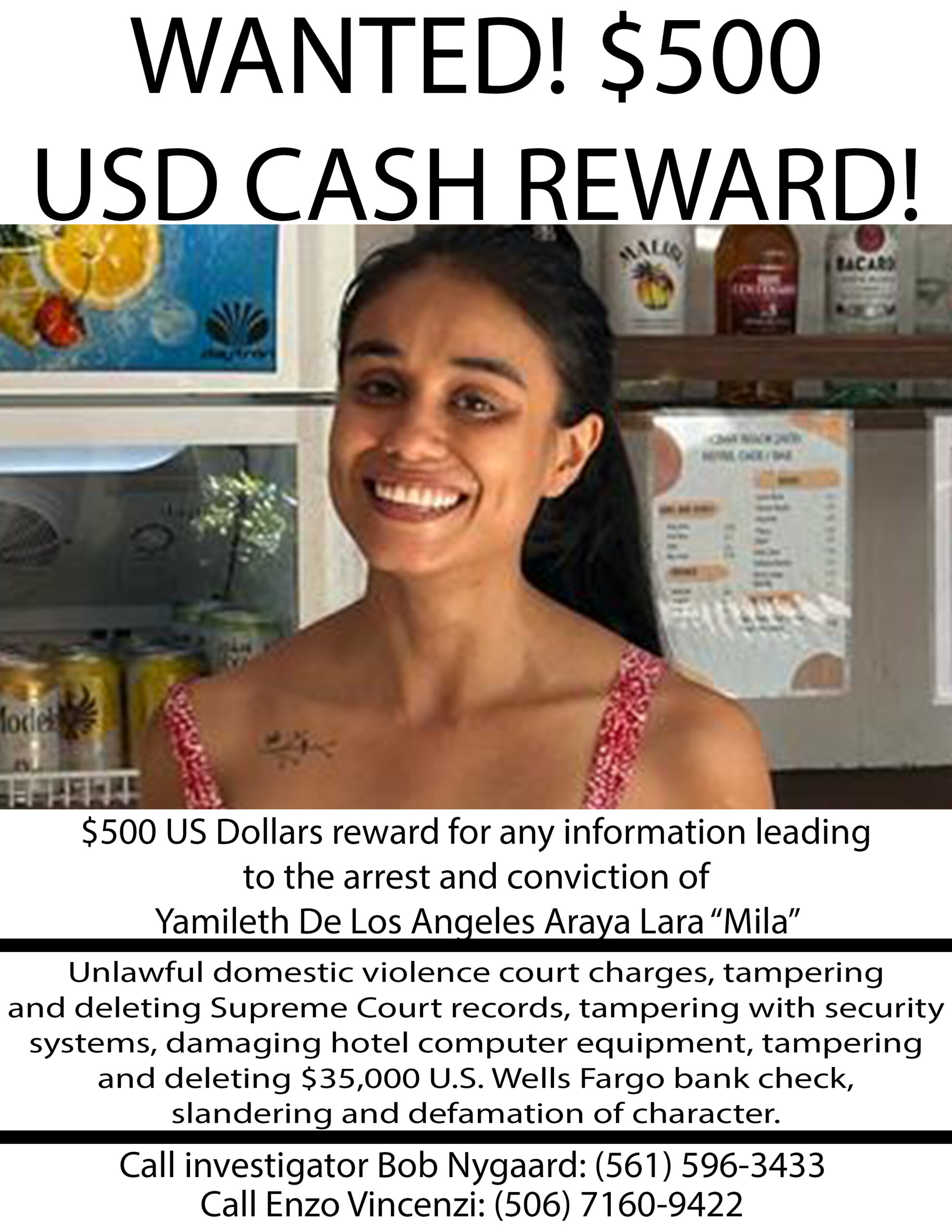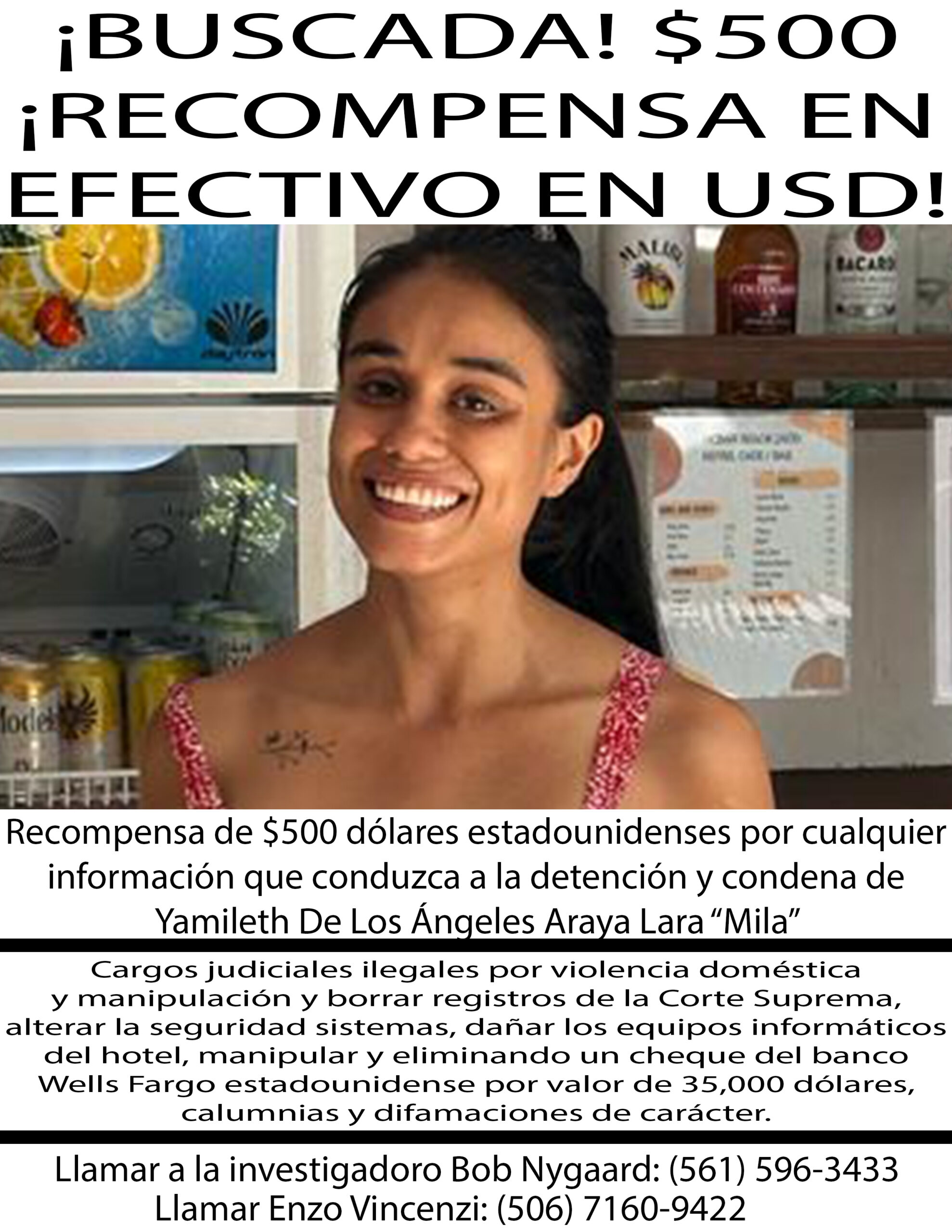 The victim's adamant demand for justice was echoed in his accusations against the named and identified public corrupted attorneys and his assertion that Costa Rica was becoming a hostile extremely dangerous environment for United States American investors. His strong findings revealed a larger, more sinister conspiracy to rob United States American investors of their real estate properties in the country of Costa Rica.
In a climactic twist, Vincenzi's heartfelt demands for justice unveiled a country marred by corrupted public attorneys, deception, and discrimination, and torturous human rights violations. United States American investors and Mr. Vincenzi vowed to press criminal charges against his tormentors, promising that the truth would prevail.
As the curtains closed on this riveting tale, one couldn't help but feel the weight of the victims' plight, trapped in a nightmarish world where justice seemed distant and elusive, but justice must be served. The legacy of Yamileth De Los Angeles Araya Lara "Mila's" criminal empire and fraudulent domestic violence remained, leaving a stark reminder that even in paradise, the pursuit of justice can be a harrowing journey. United States American investors are at risk of losing their money and properties if they invest in Costa Rica. Justice will be served for the criminals described in this article. A copy of the criminal complaint with the evidence is being provided to President Rodrigo Chavez to take immediate law enforcement actions against the named and identified corrupted public attorneys.
Help raise awareness of this important project: CLICK HERE TO SHOW YOUR SUPPORT
Follow Us