In the early hours of a Friday morning, the tranquil streets of Los Angeles were shattered by a startling event that would cast a shadow over the political career of Wendy Carrillo, a prominent California Assemblymember. Carrillo, a well-known Democrat and candidate in the city council race, was involved in a collision with two parked cars, raising immediate suspicions of driving under the influence. This incident, captured by both eyewitnesses and video evidence, would ultimately lead to her arrest and raise critical questions about her judgment and accountability as a public servant.
The Collision: A Disturbing Incident
At around 12:20 a.m. on November 3, 2023, reports emerged of a car crash involving two parked vehicles in the 6200 block of Monterey Road in Northeast Los Angeles. Upon arriving at the scene, law enforcement officials discovered that the driver responsible for the collision was none other than Wendy Carrillo. This revelation sent shockwaves through the political landscape, as Carrillo's reputation as a respected lawmaker was suddenly called into question.
Eyewitness Accounts: Unveiling the Aftermath
Eyewitnesses who witnessed the aftermath of the collision painted a disturbing picture of Carrillo's state of mind. According to their accounts, Carrillo exhibited signs of impairment, including slurred speech and the distinct odor of alcohol. Her behavior and physical condition suggested that she was in no condition to be operating a motor vehicle.
Field Sobriety Test: Confirming Suspicions
Further raising suspicions, Carrillo struggled to maintain balance during a field sobriety test administered by law enforcement officers. Her explanation for the collision, attributing it to a sneeze, failed to convince those present, who were increasingly concerned about her ability to make sound judgments.
Blood Alcohol Content: A Shocking Revelation
The final nail in the coffin came in the form of Carrillo's blood alcohol content (BAC) test results. According to LAPD Capt. Kelly Muniz and the LA Times, Carrillo's BAC was more than double the legal limit, providing concrete evidence of her impairment. This revelation left no doubt that she had been driving under the influence.
Arrest and Release: The Legal Process
In the wake of the incident, Carrillo was taken into custody and booked at the Los Angeles County Jail. Surprisingly, she was released without bail later that same day, prompting questions about the fairness of the judicial process. Her release raised concerns about whether she would be held accountable for her actions.
Public Response: Addressing Responsibility
In the face of mounting public pressure, Carrillo issued a statement acknowledging the high standard of personal accountability that comes with her role as a public servant. While she did not explicitly address the DUI incident, she expressed a general apology to her family, constituents, colleagues, and staff. Carrillo's statement indicated her recognition of the responsibility that comes with being a public figure and her intention to seek the necessary help and support.
Notable Background: Carrillo's Political Journey
Wendy Carrillo has carved a remarkable path in the political arena. In 2017, she made history as the first formerly undocumented immigrant to be elected to the California state assembly. Her achievements earned her notable endorsements, including one from Governor Gavin Newsom in her 2022 re-election campaign.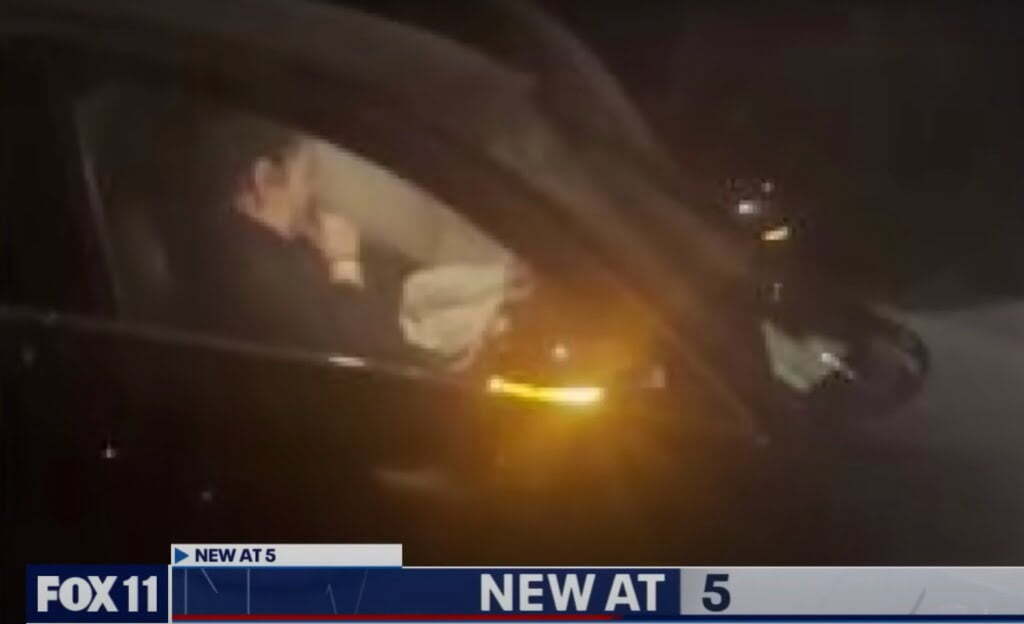 Conclusion: Demanding Accountability
The DUI arrest of Wendy Carrillo has cast a shadow over her political career, raising serious questions about her judgment and accountability as a public servant. This incident serves as a stark reminder of the importance of adhering to a higher standard of personal responsibility for those in positions of public trust. Carrillo's scheduled court appearance on December 1 will determine the legal consequences of her actions, but the damage to her reputation may already be irreparable. The public demands accountability from its elected officials, and Carrillo's actions have fallen far short of that standard.
From what we understand, the entire California state legislature voted yes on a nicotine vape sales ban that Governor Gavin Newsom signed into law. Then a petition went around that passed, and it was up to the voters to decide, the ballot measure paassed and nicotine vape sales are banned in California. So, vaping nicotine is unnacceptable for the California state legislature, but assemblywoman Wendy Carrillo felt it was acceptable for her to drive while intoxicated on alcohol, got it. CLICK HERE FOR A FACTUAL VAPE EDUCATION.
Follow Us