Washington, D.C. – As further evidence that curiosity about cryptocurrencies like Bitcoin is presently booming, think about these opening lines from the CNBC article on Wednesday:
"An unidentified man held up a sign saying 'buy bitcoin' during Fed Chair Janet Yellen's testimony Wednesday before the House Financial Services Committee."
This bold act, caught on camera, caused quite a stir during the committee hearing. The Bitcoin supporter was promptly escorted out for violating house rules. However, the incident revealed a growing enthusiasm for the digital currency.
Bitcoin Soars in the Aftermath
As the news of the incident spread, Bitcoin experienced a notable surge. According to CoinDesk, Bitcoin's value climbed 3.7 percent higher, reaching $2,418.46 at 2:27 p.m. ET.
While the unidentified man may have intended to generate free publicity for Bitcoin, CNBC suggests that it may not be necessary for this skyrocketing cryptocurrency.
Powerful Predictions for Bitcoin's Future
Renowned figures within the financial industry have made bold predictions regarding the potential future value of Bitcoin. Tom Lee, former JPMorgan Chase chief equity strategist and co-founder of Fundstrat Global Advisors, recently shared his insights:
"We believe one of the drivers [of bitcoin] is crypto-currencies are cannibalizing demand for gold. Based on this premise, we take a stab at establishing a valuation framework for Bitcoin. Based on our model, we estimate that bitcoin's value per unit could be $20,000 to $55,000 by 2022."
Lee's argument centers around the limited supply of Bitcoin, with only 21 million units available. As demand continues to grow, the scarcity of this digital asset is expected to drive its value upward.
Lee furthers his perspective by predicting that once the total market value of Bitcoin surpasses $500 billion, central banks will likely consider buying in. This potential development could have a monumental impact, as Lee states:
"In our view, this is a game changer, enhancing the legitimacy of the currency and likely accelerating the substitution for gold (by investors)."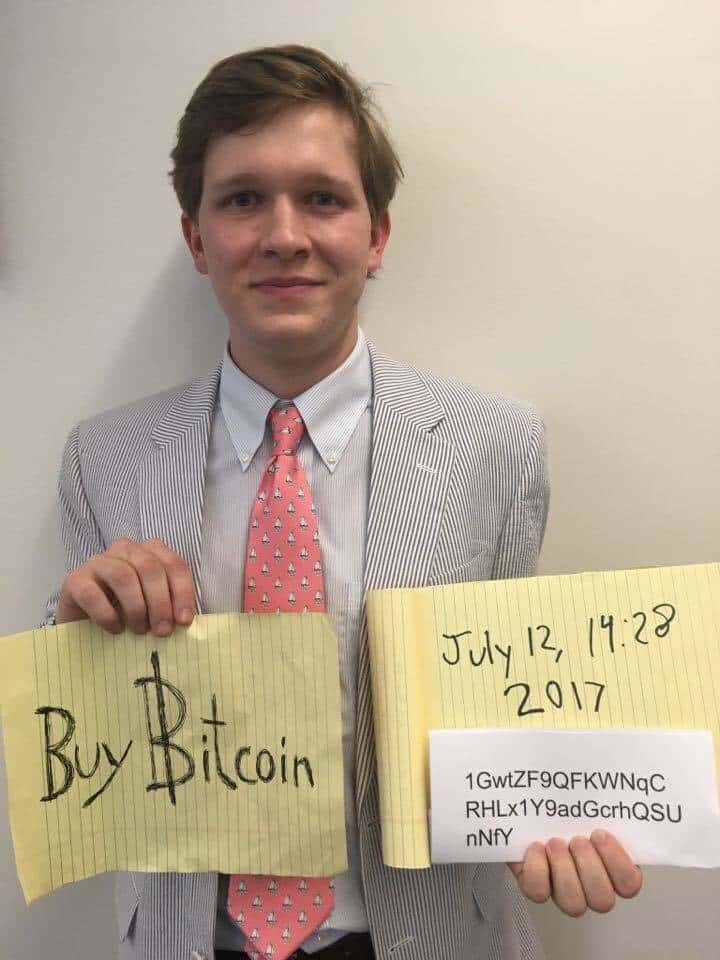 Proof of Buy Bitcoin Guy Confirmed!
Goldman Sachs' Forecast adds to the Optimism
In alignment with Lee's optimistic outlook, Sheba Jafari, the head of technical strategy at Goldman Sachs, recently predicted that Bitcoin's value could soon rise to nearly $4,000.
These bold predictions from industry experts highlight the growing mainstream attention and curiosity surrounding cryptocurrencies, particularly Bitcoin. As the world witnesses the rise of digital currencies, the financial landscape is likely to undergo significant transformations.
In the ever-evolving world of finance, it seems that Bitcoin continues to captivate and perplex, leaving many to anticipate what lies ahead.