Victim: Joshua Thomas Barnes
Murder victims: Cathy Sue Swartz, Christina Y Shelton
Suspects: Former Det. Sgt. Michael Mohney, Officer Michael Costello
Location: Three Rivers, Michigan
Evidence download: CLICK HERE TO DOWNLOAD
Included in the evidence is a video of the "woman" who was seen leaving the scene of the Swartz murder compared to Michael (Mike) Mohney. There are also notes with additional information about the images. A rough draft of this article is included as well.
THREE RIVERS, MICHIGAN IN ST. JOSEPH COUNTY – Joshua Thomas Barnes alleges that when he was 12 years old in 1988, Michael (Mike) Mohney, formerly of the Three Rivers Police Department assaulted him in an unprovoked attack. Barnes had suffered from falling down stairs and fracturing three vertebrae two years prior. There were several witnesses including Mr. Barnes' childhood friends. It's alleged that the assault was brutal, that Mohney strangled Barnes with his bare hands and threatened to kill Barnes as Mohney laid on top of him, holding him down, and bending him over backward on the hood of a squad car. It's alleged that Mohney called Barnes a "little/f***ing faggot and a little pussy," and screamed profanities and death threats directly into Barnes' ear with Mohney's lips touching Barnes. Barnes stated that Mohney was just big enough that he was unable to push him off of him, and the harder he tried to get out from under Mohney, the harder Mohney laughed.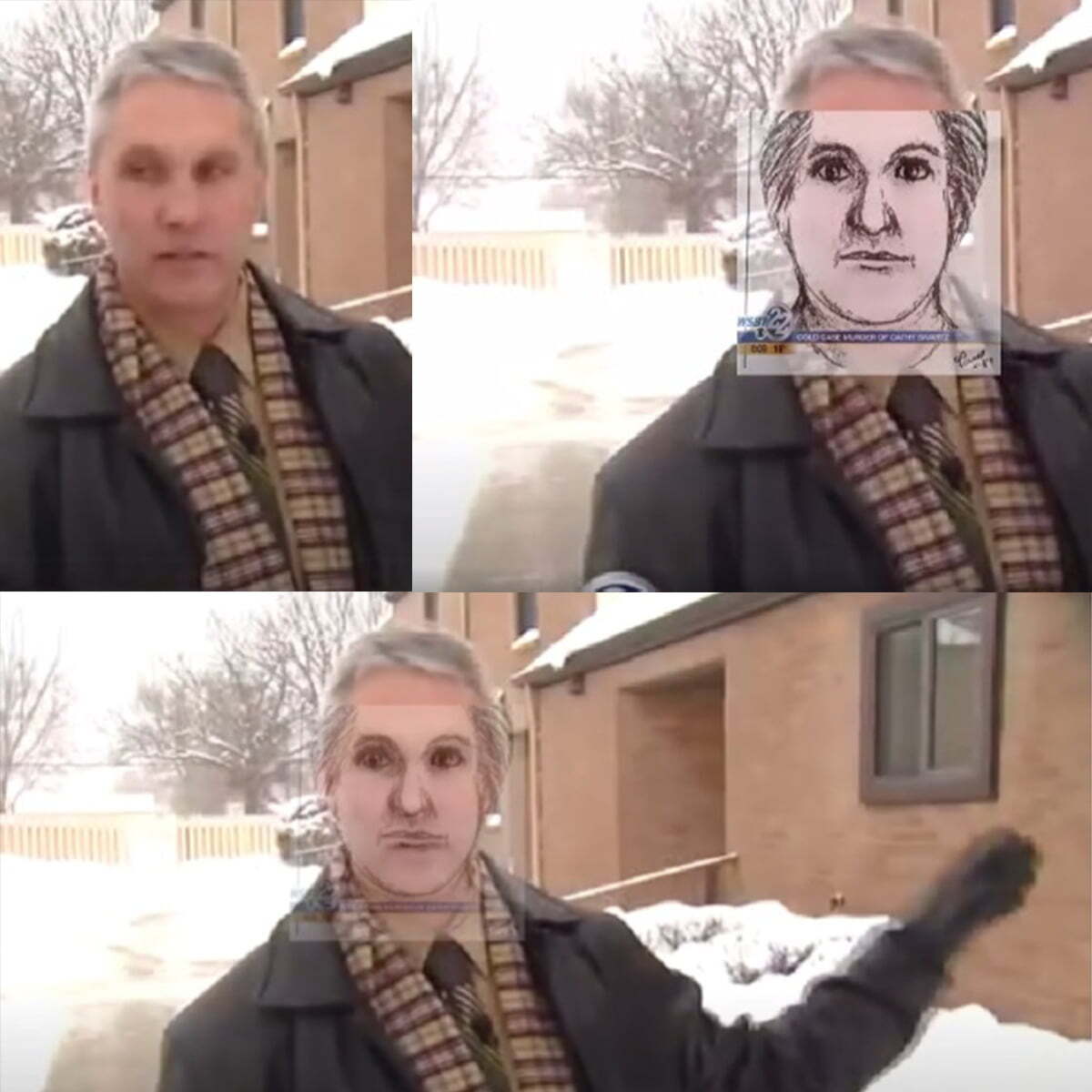 Michael (Mike) Mohney's actions that day subjected Barnes to emotional and psychologically traumatizing torture and damage that still lasts to this day as Mohney tried to get a false confession out of Barnes, insisting that he had spit at or on the squad car. Mohney is a White male, and in 1988 he was about 22 years old, standing 5' 2" and weighing around 135 lbs with a stocky build. Mohney had short blonde hair with long feathered bangs and a fair skin complexion. This is almost identical to the person who was seen leaving Cathy Sue Swartz's Riverside Townhouse apartment around the time she was murdered on December 2, 1988. Mohney lived just north of the Townhouses with his family, just minutes away. Mohney's sister went to school with Swartz, and so did his cousins, a couple of girls from Mendon. The incident with Barnes occurred just months before Swartz was stabbed to death in her apartment.
There is reason to believe it was very odd that Mohney later became a detective who was in charge of investigating Swartz's murder right up until his early retirement. Mohney decided to retire early so his wife would be able to follow her dream of driving for FedEx, even though numerous people have heard stories of him and Michael Costellos' involvement in her murder. There was a suspicious fatal car accident that Swartz's friend and neighbor Christina Y Shelton was involved in less than one hour later, only a few miles away from the apartments where both women resided. Shelton's car had supposedly veered off the road and into the St. Joseph River for no apparent reason just after noon. The car landed around three to ten feet from the shore in about five to 10 feet of water, depending on which article a person reads.
CLICK HERE to help spread the word about this shocking murder mystery revelation!
Shelton was pronounced dead at the Three Rivers Area Hospital at around 2 p.m. Her four-year-old daughter had been hospitalized for some time and suffered from the effects of nearly drowning. However, the daughter miraculously recovered completely with no signs of brain damage after being submerged for more than 30 minutes.
It was reported at the time that two rescue workers helped a "Cop" (Michael Costello?) out of a partially submerged car during the time Shelton drowned.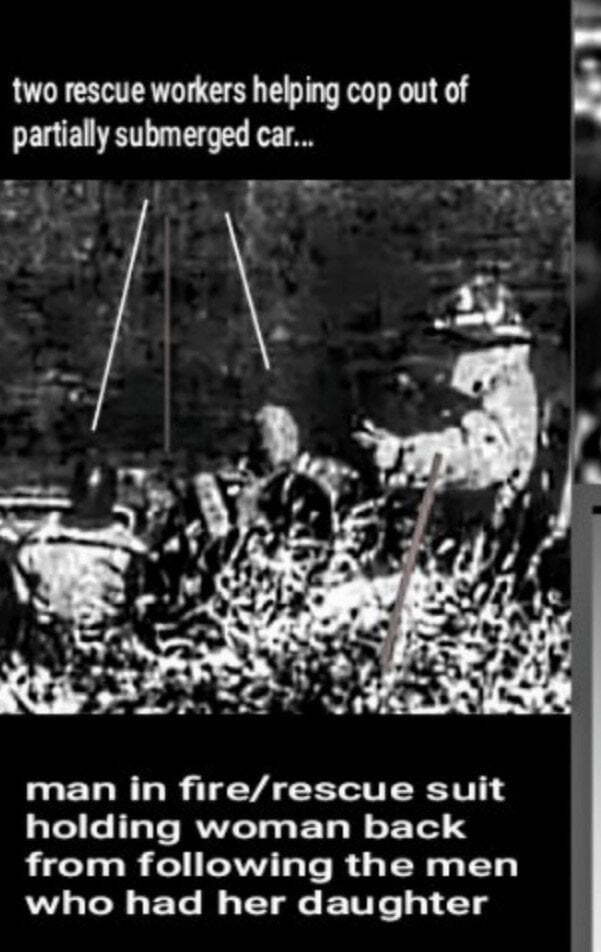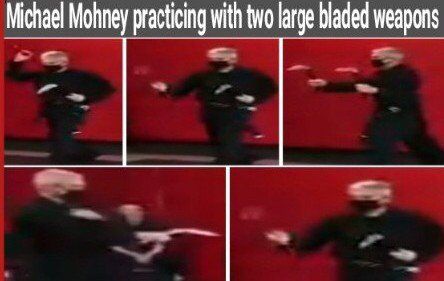 Some of the locals in Southwest Michigan have reported that a squad car forced Shelton's vehicle from Schweitzer Road and into the St. Joseph River as she attempted to flee the Sheriff's Department after she witnessed police entering Swartz's Riverside Townhouse apartment back in 1988 and then heard Swartz screaming for help as she was being brutally beaten and stabbed repeatedly before her ultimate demise of being strangled to death. Locals have also reported that Michael Costello was at both scenes immediately upon the call from dispatch. Costello may have attempted to get Shelton and her daughter out of the car before the rescue divers were able to arrive on the scene. It's alleged that Costello had rushed into the water to ensure that Shelton never surfaced so she would not be able to tell anyone anything about what she may have or may not have seen, or heard that day. It's also alleged that Shelton's daughter was taken to Ann Harbor for treatment to make it more difficult for local law enforcement to be able to reach her.
During Mohney's 2013 interview with WSBT22's Kristen Been, a partial sketch of a person is shown, who for some odd reason is not labeled as a suspect during the news story who was witnessed leaving the Swartz residence around the time she was murdered. The detailed physical description that originally accompanied the sketch was completely left out. This may be because 25 years before the sketch was shown during Mohney's interview, the original version was complete with the long bangs that Mohney had back in 1988 that were used to describe a "woman" who was seen in the area the same day as the murder. But according to police, this individual from the sketch was not a suspect, but was instead being sought by authorities who hoped "' she' may have heard or seen something that day that could help investigators who were working the case."
CLICK HERE to help spread the word about this shocking murder mystery revelation!
Why would the lead detective in a homicide case (that he was suspected by many locals of being involved in) crop out the bangs from the police sketch before displaying it during his 2013 interview with the media? Perhaps, because in 1988, he matched the description of "White, around 22 years old, standing about 5' 2" tall, weighing about 135 lbs, with a stocky build, just like the individual who witnesses described that day. He also had short blonde hair with feathered bangs at the time.
Back in 1988, Michael Mohney was also known to have had a short temper, or "short fuse," as previously described in the alleged assault against Joshua Thomas Barnes who has also described a "seriously nasty bare-handed choke-hold and psychopathic tendencies."
The nerve of this guy Mike Mohney who has repeatedly wrongly reported Mr. Barnes' content regarding these cases as false news in the Crooked Cops Anonymous Facebook group.
It appears that the TRPD is about to close the Swartz case after 35 years because another person was arrested for the murder on April 30, 2023. However, the suspect named Robert Odell Waters supposedly committed suicide while awaiting to be extradited to Michigan. However, there was conveniently no surveillance footage of Waters' jail cell at the time of his supposed suicide. If Waters was at the Swartz residence recently before the murder, of course, his DNA evidence would've been at the crime scene, and that does not make him the murderer. Waters will also never get a chance to testify in court and try to prove his innocence, how convenient!
Robert Odell Waters had found out that his family was being shunned and harassed from day one. Waters' daughter "swears up and down" that both the footprint and fingerprint did not match. Just when and where did Waters move exactly? Waters' daughter was born in Phoenix, Arizona in January 1989, so Waters had already been living in Arizona for some time before the murder. Sam Smallcombe, now a detective, was investigating the Swartz murder, and he has stated that Waters was not questioned in the initial investigation because he moved to Phoenix, Arizona back in September 1988, before the December murder. Waters was allegedly found in the Three Rivers High School freshman yearbook, but not in any years after that, not in the sophomore, junior, or senior years, according to Missouri State Trooper Opie Taylor aka Pepper Walker who was a childhood friend of Joshua Thomas Barnes. One thing that needs to be looked into, is, where Waters filed his first income taxes at.
Gerald Warner was a decorated officer in 1988, uncle of Michael Waters, who were possibly assisting in covering up the murders together.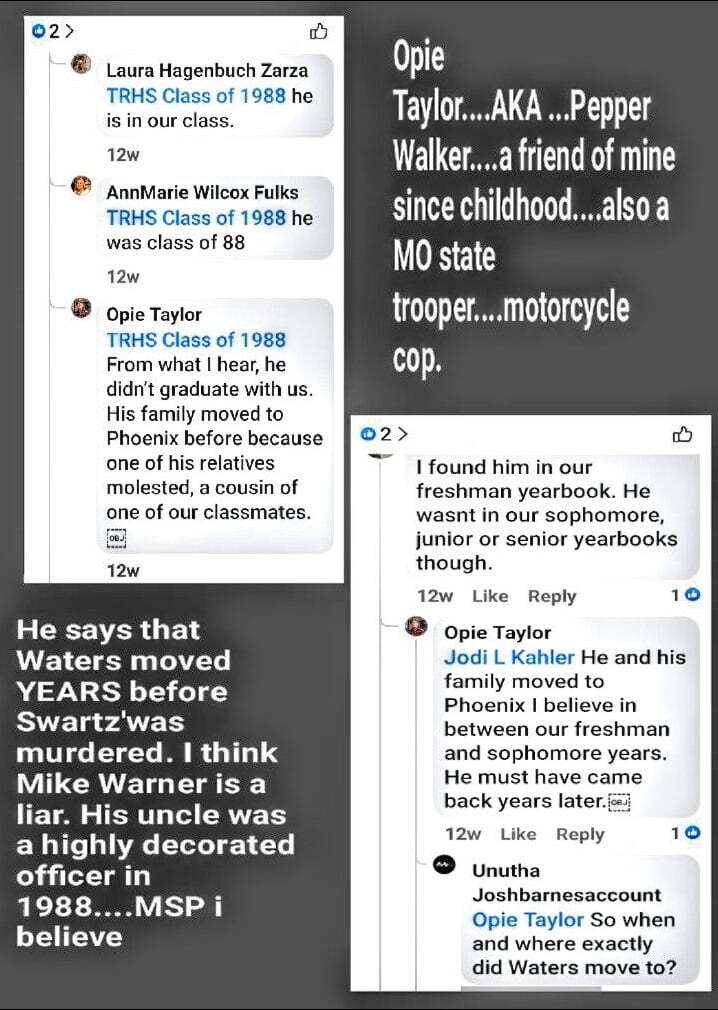 There was no sign of forced entry at the Swartz home, which is common knowledge. Robert Odell Waters was never held at the Beaufort County Jail, he was at the Beaufort County Detention Center, a privately owned prison.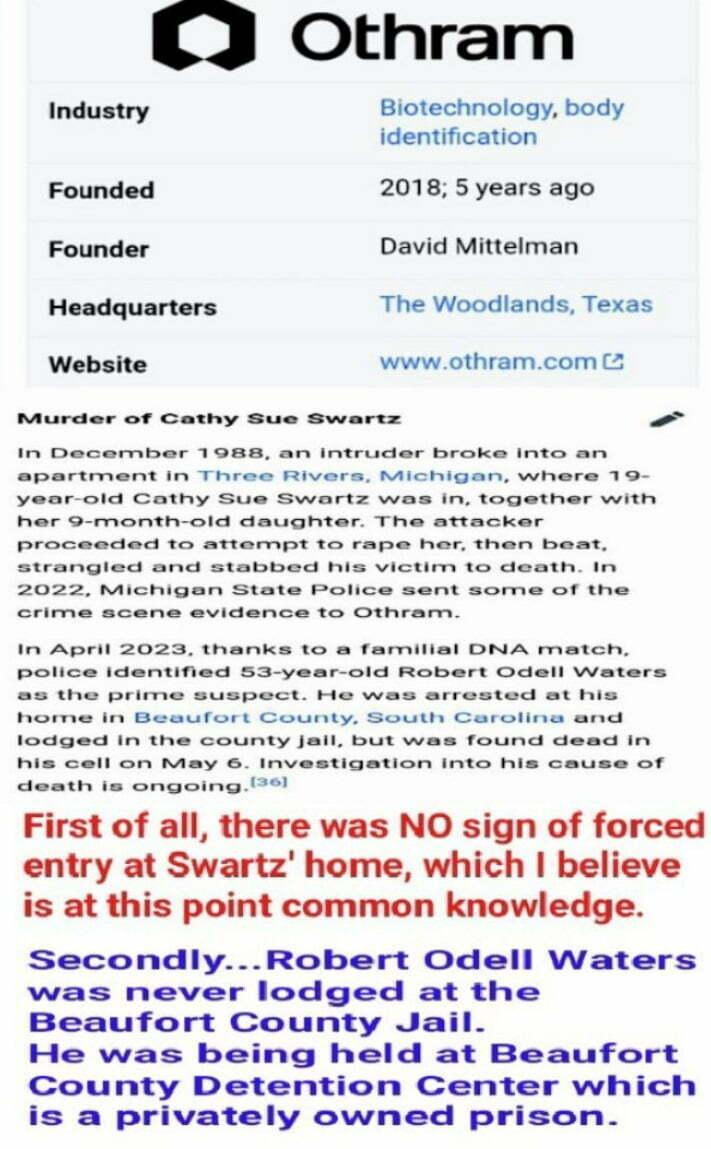 Robert Odell Waters' parents were James Hurlen Waters and Judith Dangerfield, not John and Judith Waters as Smallcombe would have everyone believe.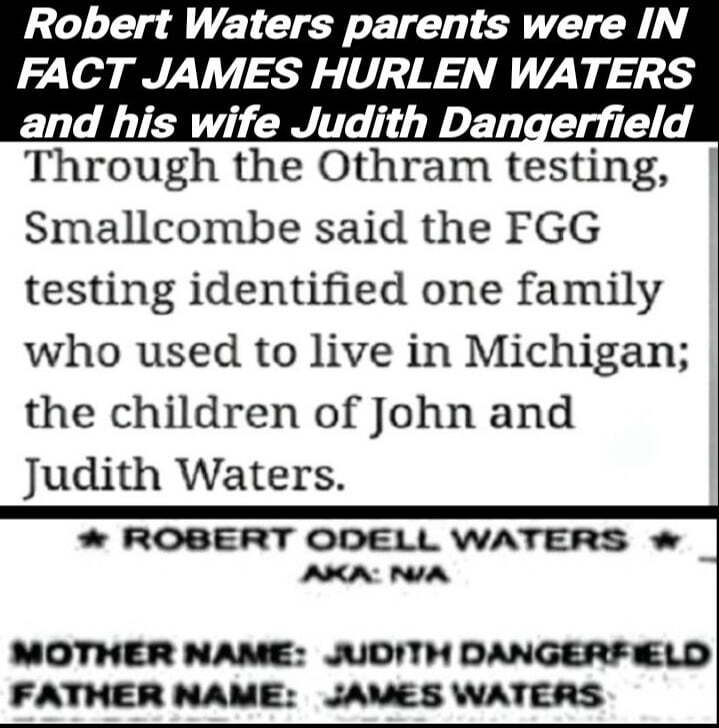 Robert Odell Waters' death certification which was available on May 11, 2023, shows his parents were James Hurlen Waters and Judith Dangerfield, not John and Judith Waters as Smallcombe would have everyone believe.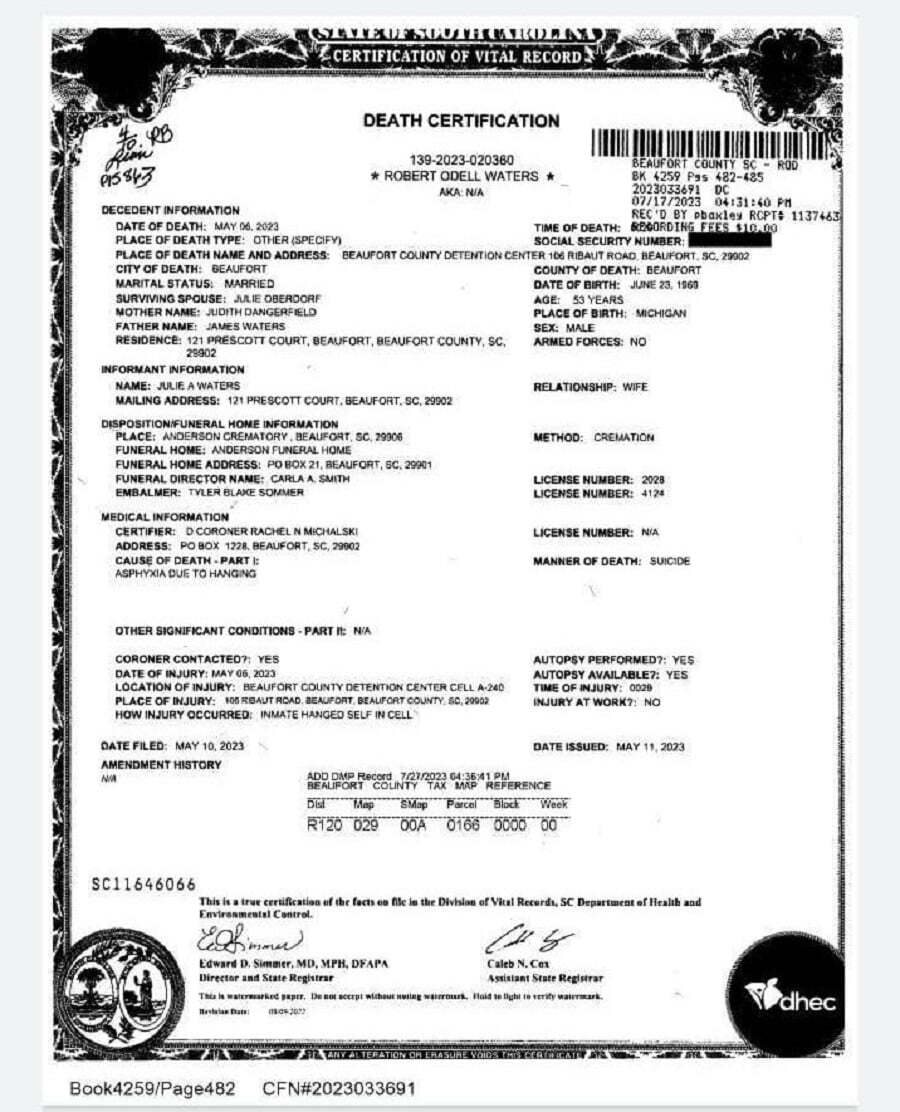 A word from Joshua Thomas Barnes if I may, "I have complained to the Department of Justice (DOJ) about a situation at the county jail in Centerville, Michigan. I was moved from one cell to another after the Corrections Officer instructed me that "they" wanted me to assault three young inmates who had come in the night before. I didn't do it…and it seems like every time I end up over there since then it gets worse and worse."
"I've been issued brand new greens…after a Corrections Officer drew a Klan cross on the chest of it… I've been assaulted by the turnkeys….they got time off with no pay…..I've been placed with violent offenders who were known to wish me harm. Had my personal belongings destroyed by turnkeys, stolen….the Sgt on duty apologized and replaced my clothing that his men took and or destroyed."
"I am afraid to turn myself in for a misdemeanor probation violation because I don't want to end up dead."
"I would like to live long enough to see Swartz and Shelton's families get justice. Mohney and Costello need to be polygraphed," Barnes stated.
Barnes also had something to say about Costello "In elementary school, I was a safety patrol officer and the next year a crossing guard. When my friend and I climbed into the back of Officer Costellos' squad car, we did it solely because he said that he 'needed our help' and that 'it would only take a couple minutes.' He then held us all day and into the night, repeatedly going from Mr. Good Cop to Mr. Bad Cop. He insisted that we were lying to him, demanding that we 'just look at their faces' as he stalked people while grumbling hateful comments as he passed them slow enough that they would walk up to the car and try to see who was in the backseat."
"'Is this what you guys want in your city?' He asked while becoming more and more frustrated as the day went on. 'Why would we look at their faces when we don't buy drugs from ANYONE?' I asked to no response. I told my friend not to point at anyone, because at 12 years old, I already knew what crazy looked like, and that cop, Michael Costello, was terrifying. My friend was an hour in looking at their faces because the psychopath wearing the badge was driving us around locked inside his squad car and kept telling him to, telling us to."
"Officer Michael Costellos' behavior while working for the TRPD during the summer of 1988 was unprofessional and unlawful. He stopped us while walking from his mother's apartment to my parent's house as we were headed there for lunch. Assuring us that we had done nothing wrong, he convinced us to get into the back of his squad car where he held us for many hours, into the night, before taking us to Swartz's apartment," Barnes added.
"I know who supplied cocaine to all the rich people and cops around Three Rivers. I have a friend who used to hear all about Costello regularly from her dealer… Costello owed the drug dealer money."
"My uncle was being fingerprinted at the TRPD in 1991 when a fight broke out amongst the officers in the lobby. He said he heard them physically fighting, and that they were arguing with or about Costello being involved in Shelton's car crash."

"My uncle also heard them saying that Swartz had called the station shortly before being murdered to ask about charges she may be facing due to the drugs and money seized from her apartment by members of The TRPD. She was killed before they could take her official statement," Barnes concluded.
Now ask yourself, who are the true 1988 murderers of Cathy Sue Swartz and Christina Y Shelton in Three Rivers, Michigan?
Regarding Barnes' statement about the polygraph tests, while I understand that they aren't 100% accurate, the odds are still highly favorable to be accurate.
Joshua Thomas Barnes has experienced emotional and psychological trauma and damage to this day as a result of the incidents with Mohney and Costello in 1988 when he was only 12 years old. Barnes' mother was in a terrible car accident in December of 1989 that caused him to black all of these events out for years. After Barnes sobered up a couple of years ago he asked his friend if he remembered Costello picking them up, and he remembered it the same way. The friend was also there when Barnes was being attacked by Mohney. This trauma and damage have affected Barnes' mental well-being and life decisions negatively. He fears for his life if the authorities in Michigan take him to jail on a probation violation. His life is at high risk if he is forced to go back into that jail, according to Barnes' truthful statements about the facility's conditions. What Barnes needs is a fresh start in life, not more jail time. At the very least, Barnes needs witness protection. We need justice for the families of Swartz and Shelton which will also give Barnes some peace of mind and ease the trauma and damage that he has suffered from for all these years.
CLICK HERE to help spread the word about this shocking murder mystery revelation!
Included in the evidence is a video of the "woman" who was seen leaving the scene of the Swartz murder compared to Michael (Mike) Mohney. There are also notes with additional information about the images. A rough draft of this article is included as well.
Image 12: Michele Nelson's Facebook comment.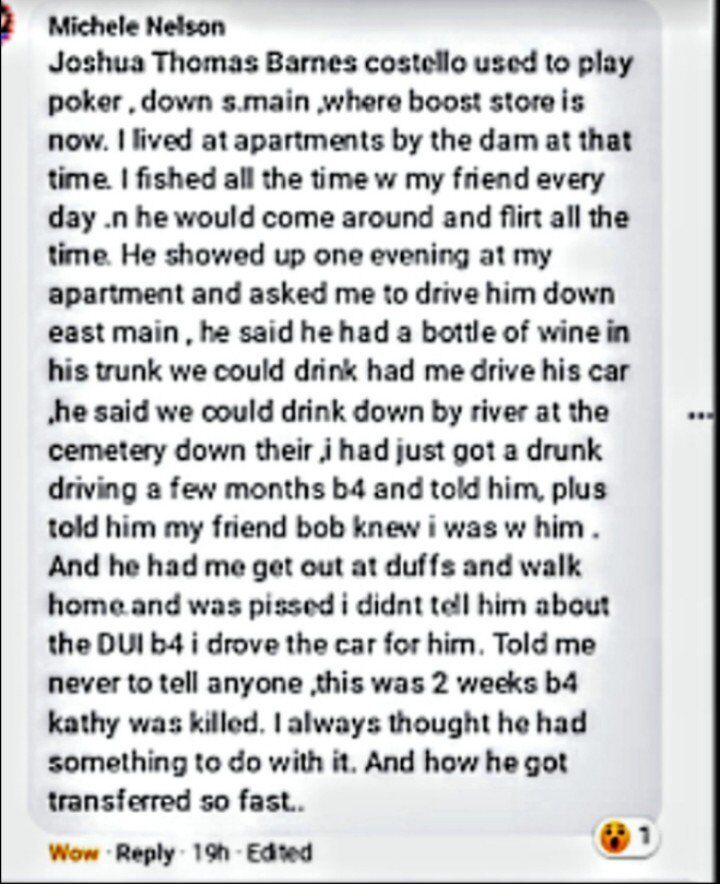 Image 20: This had Middleton saying that her ex-boyfriend found her and was later arrested but released. Troy Daniel Schulthies, NOT Michael Warner.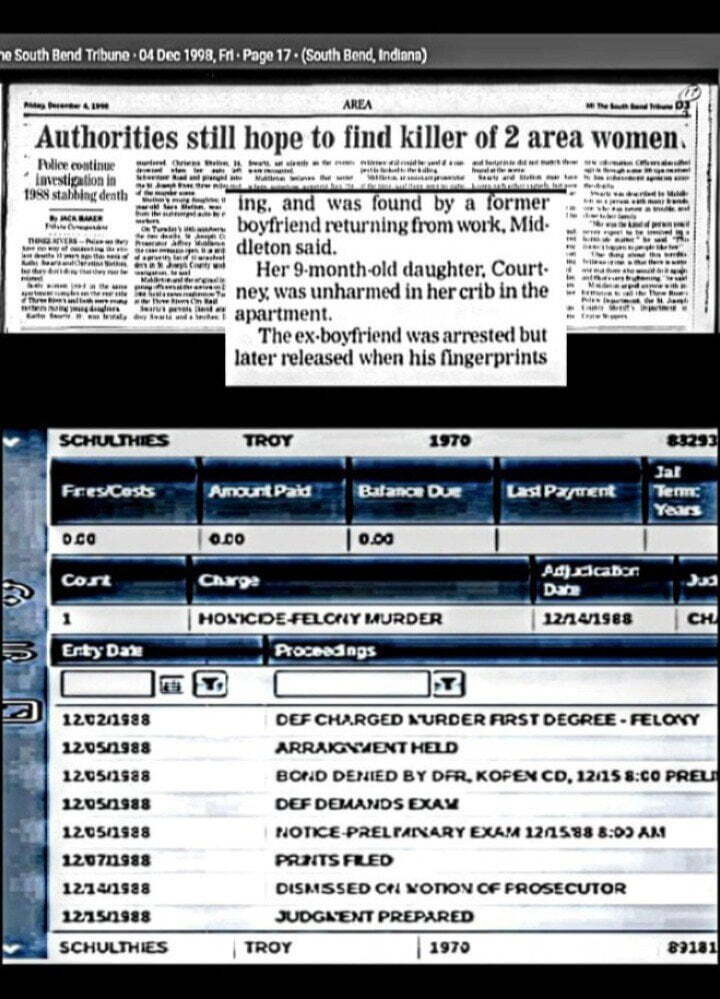 Images 21, 22, 23, 24, and 25: Middleton also says Swartz was killed sometime between 5:30 a.m. to 3 p.m. when they KNEW she was killed around 11 to 11:30 a.m. The newspaper covering Christina Shelton's fatal car crash left out the Swartz murder that day.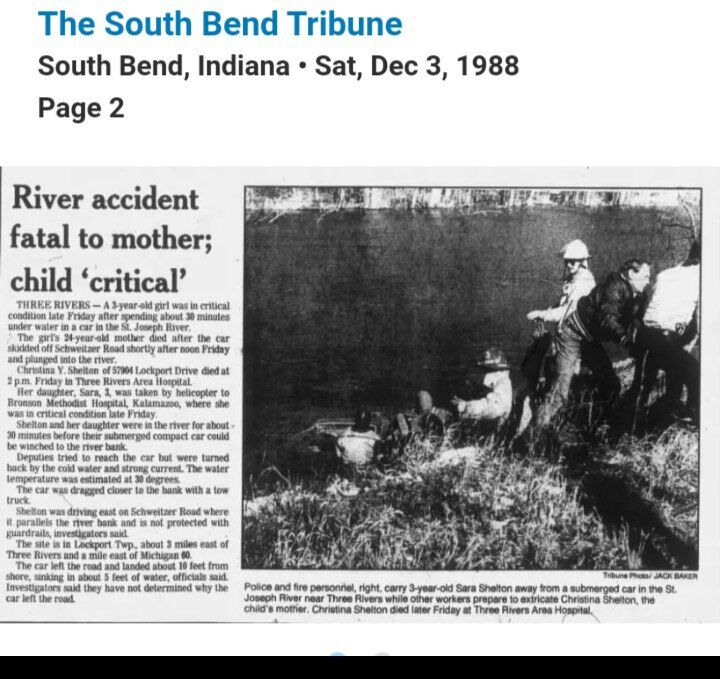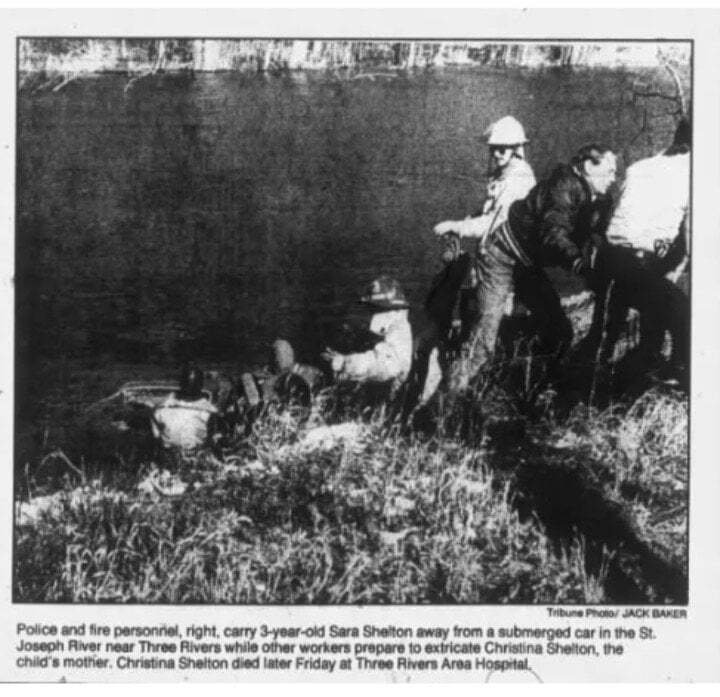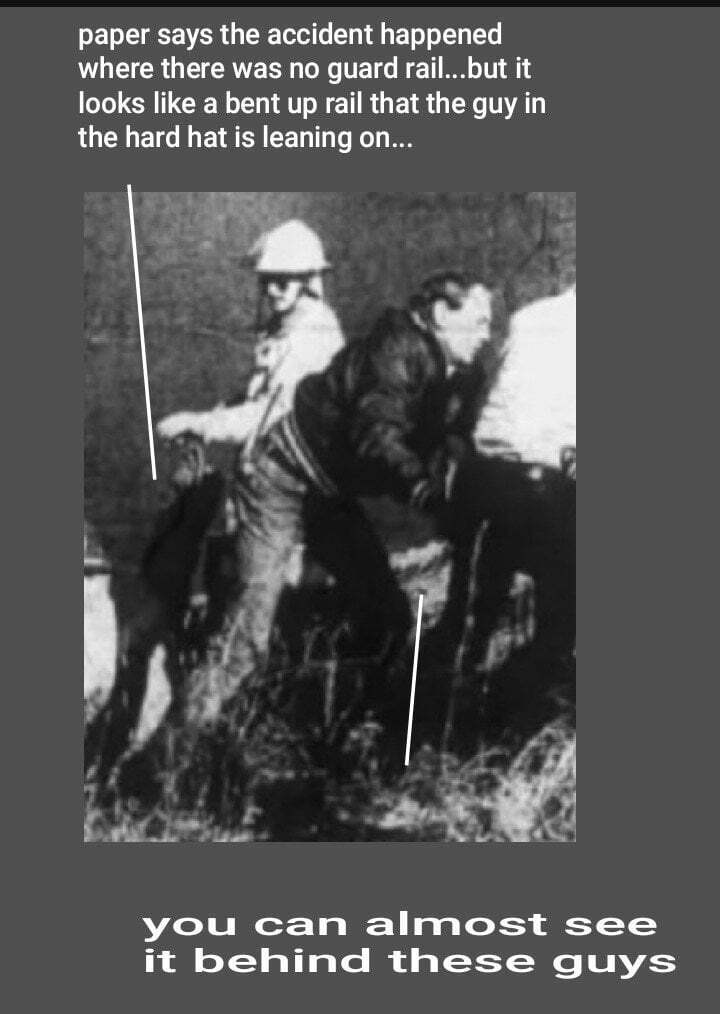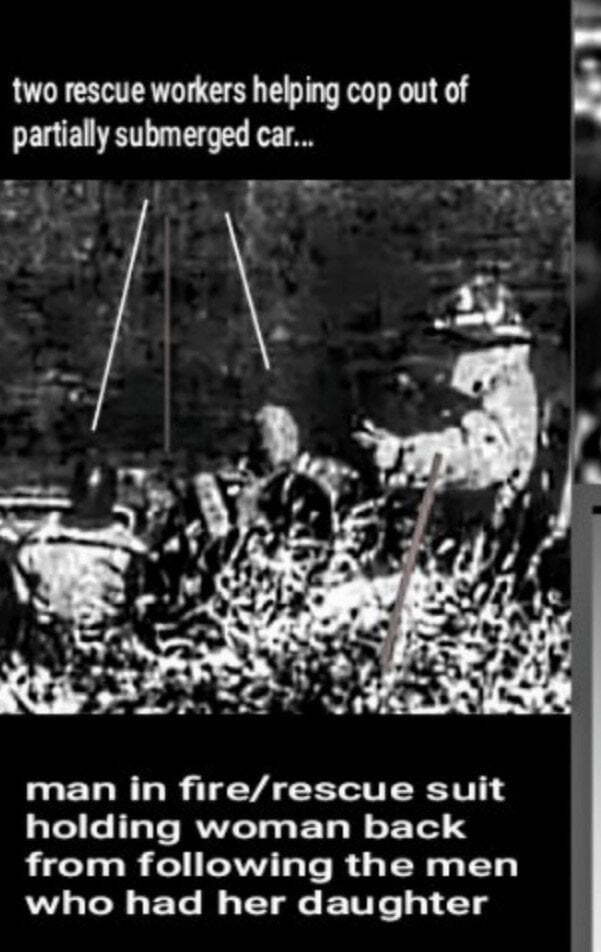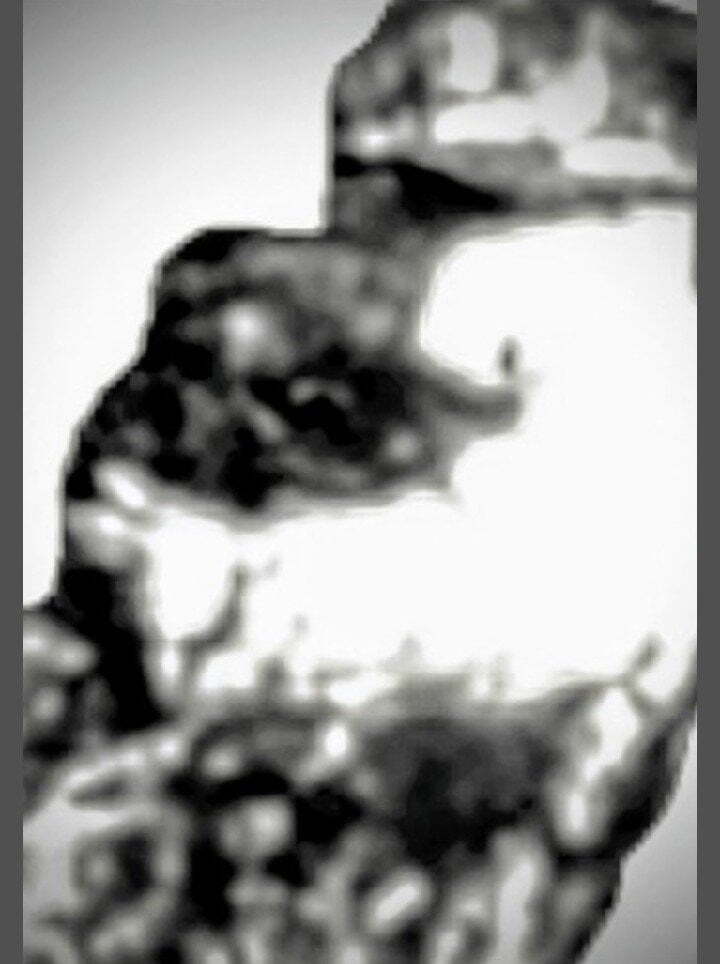 Image 26: The "rough ride" in the squad car that Barnes and his friend took with Costello was illegal.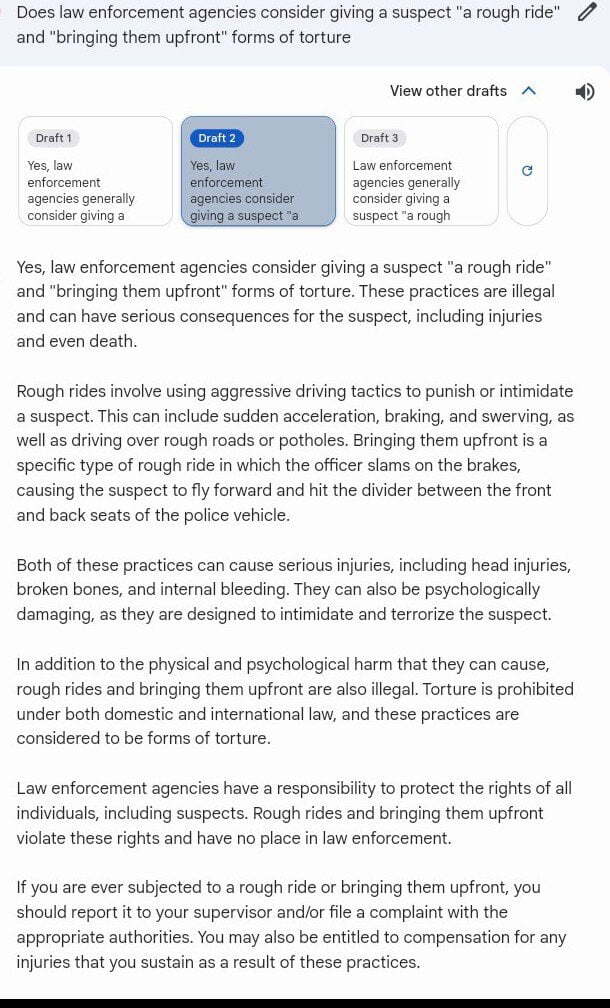 Image 28: Barnes witnessed a friend being grabbed by the neck and shoved around for no good reason.