(The AEGIS Alliance) – While being medically legal in some states in the U.S., and legal in other states; Marijuana is still considered federally illegal since it's still considered a class 1 narcotic (Drug) on the same level as heroin and meth. Meanwhile, Mexico has claimed Legalizing Marijuana as a human right. Also, Canada's Justin Trudeau made cannabis legal nationwide. Will the United States ever follow suit with these two bordering countries?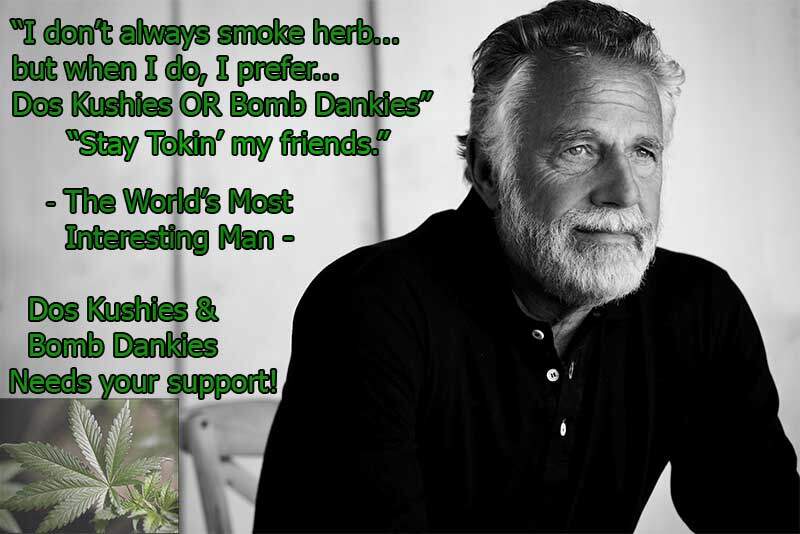 US Patent Proof and Sources for the medical benefits of Cannabis/Marijuana. Patent #6630507:
Source: United States Patent Database
Source: National Cancer Institute: Cannabis and Cannabinoids–for health professionals (PDQ®)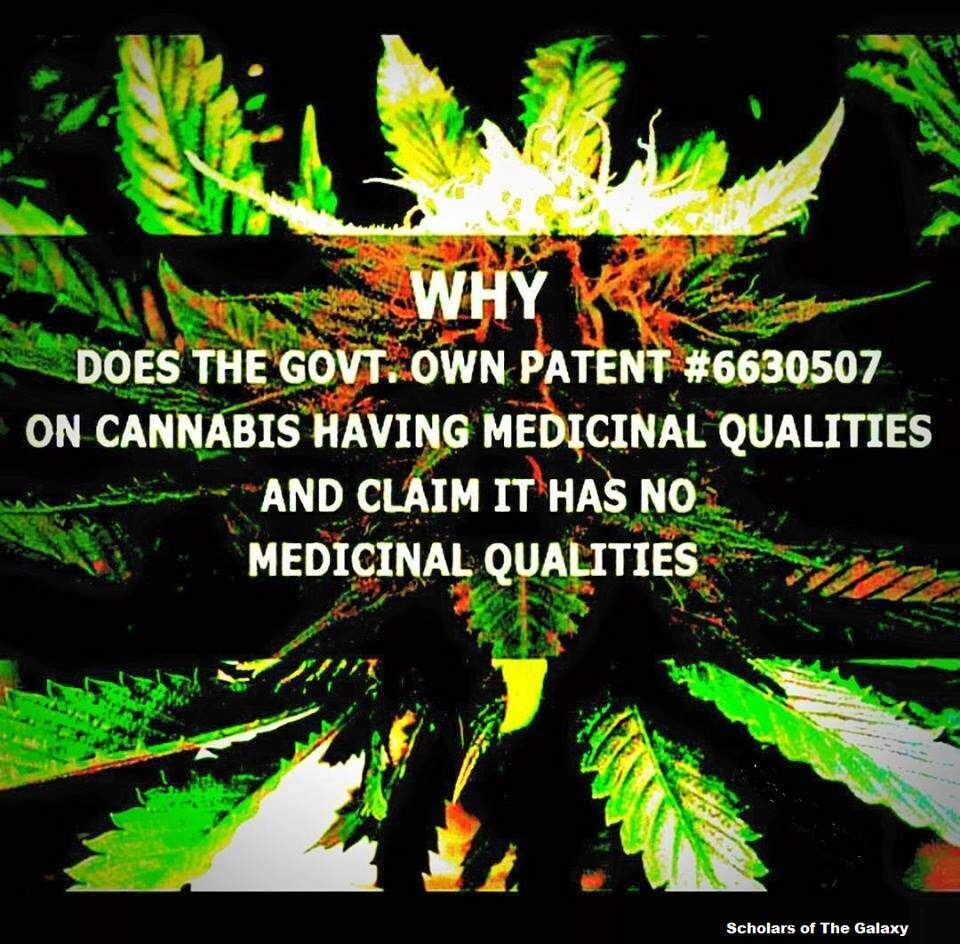 Image Credit: Scholars of the Galaxy
Kyle James Lee – The AEGIS Alliance – This work is licensed under a Creative Commons Attribution-ShareAlike 4.0 International License.
(AnonHQ) – Here's Why Big Pharma Lobbies Against Cannabis Legalization
87% of 473 adult therapeutic cannabis users surveyed by the Centre for Addictions Research of British Columbia gave up prescription drugs, alcohol, and illicit substances in favor of cannabis. In addition, 80% of respondents reported substituting cannabis for prescription drugs, 52% substituted cannabis for alcohol and 32% substituted it for illicit substances. Patients under 40 years of age were found to substitute cannabis for all three classes of substances.
The finding that cannabis was substituted for all three classes of substances suggests that the medical use of cannabis may play a harm-reduction role in the context of the use of these substances, and may have implications for abstinence-based substance use treatment approaches. Further research should seek to differentiate between biomedical substitution for prescription pharmaceuticals and psychoactive drug substitution and to elucidate the mechanisms behind both.
2015 Deaths: Alcohol. 30,000 Prescription drugs 21,000 Opiates 17,000 Cannabis 0

— That Guy (@KyleIsaccDawes) January 6, 2016
According to the 2015 National Drug Threat Assessment, drug overdose, mostly from painkillers and heroin, is now the leading cause of fatal injuries in the US—surpassing firearms and motor vehicle accidents. Prescription opioids and heroin overdoses constitute two of the top drugs people overdose on not just in the United States, but across the world.

Since 2002, prescription drug deaths have outpaced those of cocaine and heroin combined. Abuse of controlled prescription drugs is higher than that of cocaine, methamphetamine, heroin, MDMA, and PCP combined.
Zero people #fatally overdosed on #marijuana but tenthounsands on prescription #drugs https://t.co/hCyiYZyhVZ #cannabis #legalization

— Baumpflanzer (@leserschwert) January 2, 2016
Surgeon General Vivek Murthy, America's top public health official, announced in October 2015:
"Right before I came to Washington to become Surgeon General, I was saying goodbye to our team of nurses in Boston. And they had a request for me. They told me that if I did just one thing as Surgeon General, I should do something about the drug crisis in America. I promised them that I would. I promised them that I would because they knew it was destroying too many of our communities.
"…I'm proud to announce that next year, I will be releasing the first-ever Surgeon General's Report on substance use, addiction, and health. We're going to look at the best science on everything, from heroin and marijuana, to alcohol and prescription opioids. And we're going to launch a national campaign to tackle the prescription drug crisis, because we know that someone dies from an opioid overdose every 24 minutes in this country."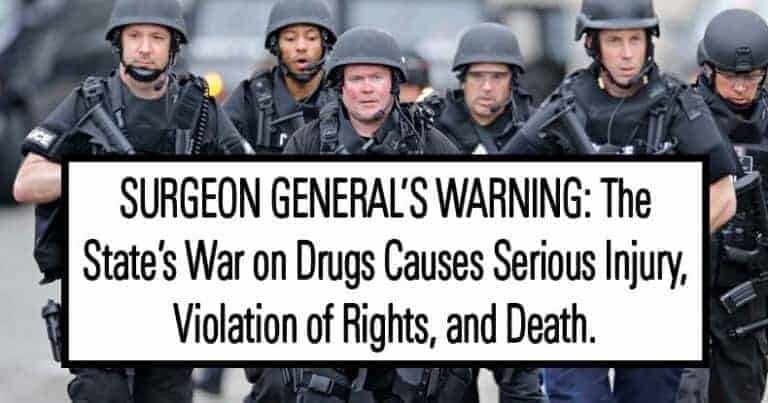 A strong case for medical cannabis, a weak case for prescription pills. Isn't it reason enough for Big Pharma to lobby against cannabis legalization? After all, if people move away from dangerously addictive and deadly substances in favor of a miracle plant, how will they jack up the costs of drugs, fleece patients, generate profits, and thrive? There are at least five prescription medications that could be replaced by cannabis. And if they indeed are replaced, cannabis would immediately render obsolete the gamut of pharmaceuticals that make the drug barons (and lawmakers) filthy rich.
#Cannabis is a safe, effective alternative to addictive prescription drugs. #cannabisscience #marijuana pic.twitter.com/RXoUGjd2oI

— Cannabis Science (@CannabisScienc1) December 21, 2015
No longer would the general population need to rely on side effect-laden painkiller drugs, psych meds, and other deadly pharmaceuticals for relief from their chronic ailments — cannabis would replace all this and more, providing true healing to the masses for pennies on the dollar. Because cannabis is a plant that anyone can grow, it also threatens the centralized power structures that control modern medicine, not to mention the for-profit prison industry that banks on incarcerating non-violent drug offenders.
The Real History of Drugs Episode 5: MarijuanaThe disturbing history of why marijuana is illegal in the U.S…(ATTN: is excited to launch Episode 5 of our new series about the history of illegal drugs.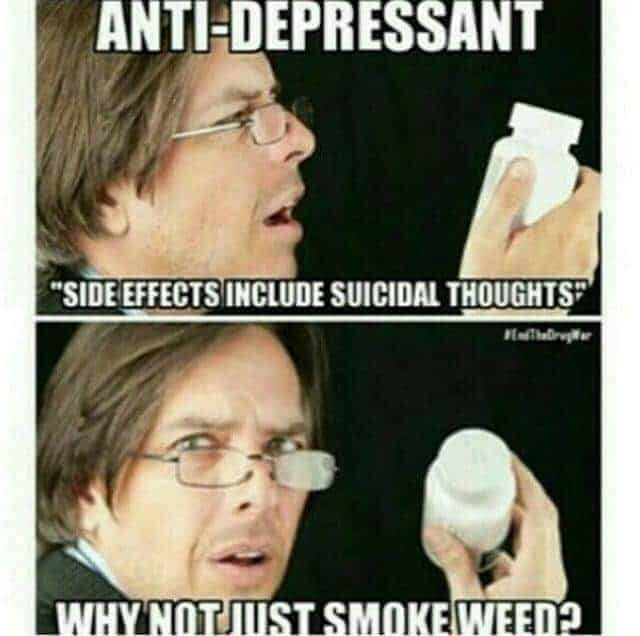 by Vandita / Creative Commons license / AnonHQ