MONTPELIER, VERMONT – Nearly three dozen cannabis plants were discovered in their growth at the front of the Statehouse in Vermont, according to police on Friday.
The police were made aware of this by a visitor to the Statehouse, a total of 34 plants were discovered by officers this week among the cultivated flowers that line up the walkway at the front of the Montpelier building.
According to Capitol Police Chief Matthew Romei, more plants may have been found by state government branch workers who are responsible for tending the gardens.
The chief was unable to determine if the immature cannabis plants were marijuana or hemp, and that there are no plans to test the plants and there will be no criminal charges. The difference between hemp and marijuana plant is that hemp contains 0.3% of the psychoactive THC or less, while marijuana contains THC higher than 0.3%.
Recreational marijuana use is legal in Vermont for possession of small amounts. However, it is still illegal to grow in public. Farmers are able to plant hemp for income.
"The only way we can make a criminal case is if someone comes down and claims it," said Chief Romei on Friday.
There have been similar cases of cannabis plants being found by officials in the Statehouse gardens, says Romei, but this was the first time in his two years of being Chief.
"This was a humorous thing to come back to off from vacation," Romei mentioned about Monday's findings.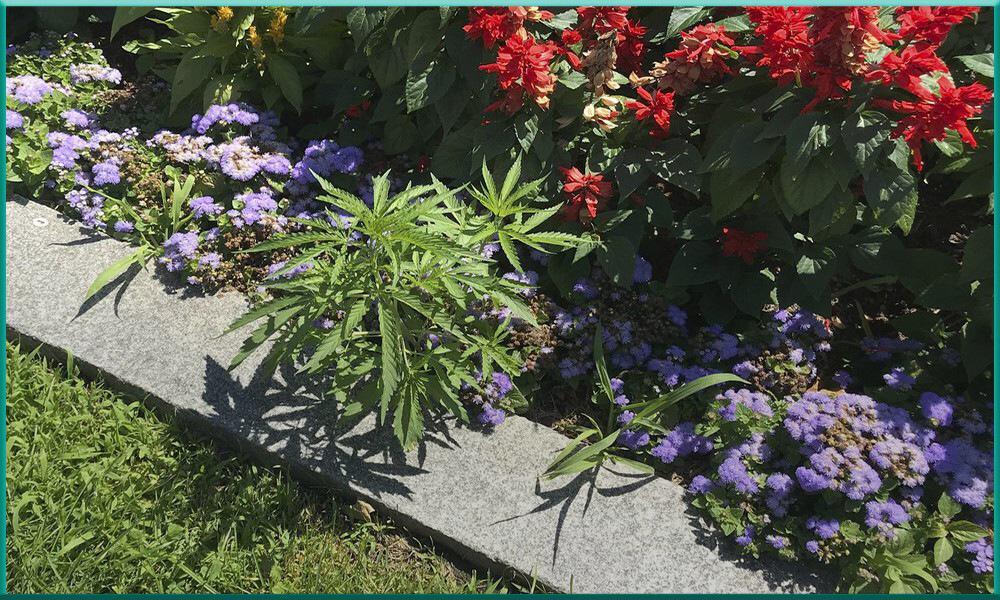 Photos: Matthew Romei, Vermont Capital Police)