(The AEGIS Alliance) – A photo was taken in East Lansing, Michigan. One billboard is by Weedmaps speaks of the revenue generated by Legal Marijuana in Colorado; while the other says to STOP Wildlife Crime and "I'm not Medicine" about wildlife such as a Rhinoceros, a billboard by the World Wildlife Fund. Great Message.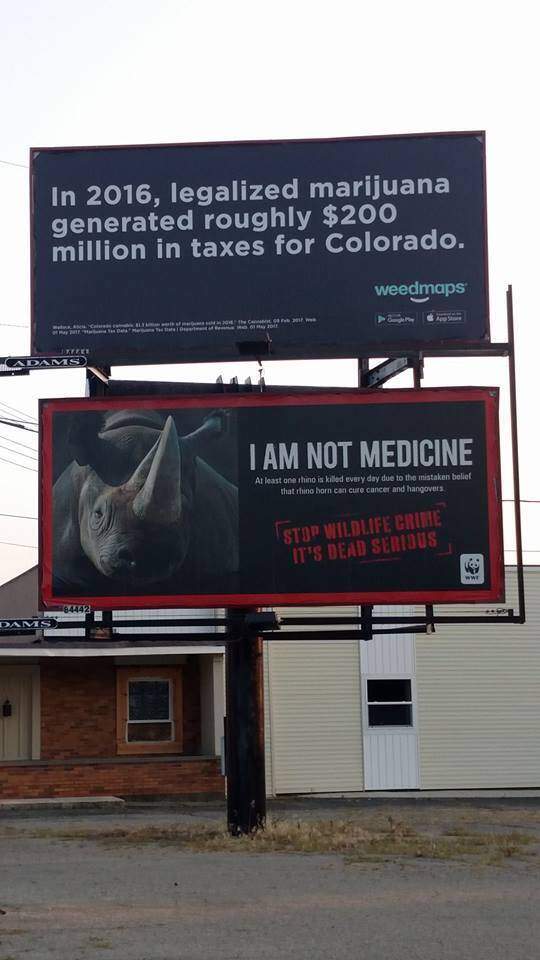 Image Credit: Joseph Peeler
Kyle James Lee – The AEGIS Alliance – This work is licensed under a Creative Commons Attribution-ShareAlike 4.0 International License.