Greetings World! We are The AEGIS Alliance! It has come to our attention that there is some panic surrounding the FDA and the current administration's proposal, for a nationwide vape flavor ban in the United States, with the public being misinformed by the media about this issue.
The media loves to repeat the word, vaping, when it comes to reporting about the illnesses, and rare deaths due to vaping. However, what some of the media seem to intentionally ignore, is the fact that in an overwhelming majority of these vape illness cases, THC vape oils are reported to be the cause of the illnesses, namely those bought off the street. Another key point being ignored is that these illness-causing street THC vape oils are believed to contain Vitamin E acetate. The vitamin E ingredient is marketed as being a nutritional supplement, but the truth is, that Vitamin E is not meant to be vaped, or smoked for that matter, and is toxic when used in these ways.
The New England Journal of Medicine recently reported, it found that in 84 percent of these vaping illnesses, THC street vaping was determined to be the cause, while the remaining 16% were from unknown causes, such as the medical patient failing to mention possible causes, which could also have been caused by THC vape oil bought off the street, or possible nicotine e liquid that contains vitamin E acetate.

Numerous website articles have cited street THC or marijuana vape oil as the cause of these illnesses, and some include Vitamin E as being a factor. These sources include Kaiser Health News, USA Today, Wall Street Journal, Washington Post, Web MD, New York Times, Time Magazine, Reuters, Buzz Feed News, Insider, C N B C, Science Alert, and many more.
The State of New York has cited Illicit THC vape cartridges under the label names, Dank Vapes, and Chronic Carts, as being linked to the illnesses.
I, Kyle James Lee, majority owner of The AEGIS Alliance, switched from cigarettes to instead vaping nicotine about seven years ago, and haven't bought a pack of cigarettes ever since. I've also never had any health problems related to vaping.
I personally do not condone underage vaping. There is a graph on the anti-vaping website, truth initiative dot org, that reveals 52 percent of teen vapers get their vape products from social sources. These social sources are most likely the teen's family members, friend's family members, or even their own parents. Yet, somehow, nobody seems to be blaming these enablers. The graph also reveals that 74% of teens get their vape products from physical retailers, while only 6% are able to get it from online shops. However, the 74 percent number from retailers is rather high and misleading, since this must also include the social sources. 74, minus 52, equals 22 percent, which would mean that only 22 percent of teen vapers are actually walking into a retailer themselves to get these products.
Some states have stricter laws than others, and an adult or retailer buying for, or selling vape products to someone underage, can result in a stiff fine and possible jail time for these enablers, similar to providing someone underage a pack of cigarettes, or alcohol, with retailers facing the harshest penalties if they're caught.
We've also discovered that some of the media, and over half of Congress accept money from cigarette companies, and even big-name candidates running for president in 2020. These cigarette money recipients are likely to have a biased opinion about vaping when meanwhile they don't want to talk about how conventional combustible cigarettes are causing an average of 480,000 deaths per year, in the United States alone, which should be completely overshadowing the now six deaths related to illicit methods of vaping.
These biased members of Congress may explain, why these same people choose to be such, anti-vaping crusaders. These biased members of Congress may explain why the United Kingdom's government has done far more research on vaping than compared to the United States government. Nicotine vapor is a government-approved method in the UK for current cigarette smokers to quit smoking and instead switch to vaping. In fact, doctors in the UK are encouraged to tell their patients to switch to vaping, if they're currently smoking cigarettes.
I could go into the disinformation surrounding vaping in the U.S., including bogus studies that are actually funded by cigarette companies, and how an average of 70 percent of the basic ingredients found in standard nicotine e-liquid is FDA-approved as safe for human consumption, with 30% having a very low toxicity level, and the rest being just artificial and natural flavoring, and nicotine. But, that will be saved for another time.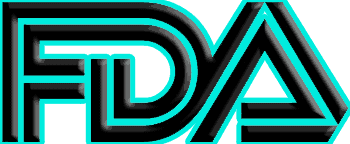 The street THC vape oil that contains Vitamin E acetate, or perhaps other additives looks to be the main cause of these illnesses, so please try not to combine it into the same thing as the basic nicotine e-liquid ingredients. Prohibition didn't work with alcohol, it doesn't work with Marijuana, and it won't work with banning flavored e-liquids. A nationwide flavor ban will only create a thriving black market, which could have worse implications for public health than there are currently for vaping by far.
AEGIS, in The AEGIS Alliance, stands for, The Activists – Alliance for the Exposure of Government Intelligence and Secrets.
We do not claim to be a leader of the Legion, The AEGIS Alliance has Anonymous allies.
"We traffic in the blackest of markets." – The Black Market, by Rise Against:
Follow Us