(The AEGIS Alliance) – Most, who follow the movement of Anonymous, have heard of the YouTube channel, "Anonymous Official", which is notorious for stealing videos created by actual Anons, revamping them, then calling them their own work.
Over the past five years, Anonymous Official has gradually gained a monopoly over 'Anonymous' on YouTube. They've made a hefty profit off the theft of other's hard work and accomplishments. Meanwhile, they haven't contributed anything to the movement themselves. There is no official Anonymous or an Anonymous headquarters.
These offenses have largely gone unchecked due to the fact that Anons don't take their battles to the courtroom regarding the infringement. This is a technicality Anonymous Official is using to their advantage. But a Bakersfield man actually took Anonymous Official to court once over the copyright infringement of his video, and he won!
After observing Anonymous Official over the years, what initially began as mild gratitude, quickly turned to suspicion. This one channel pumped out "Messages" from Anonymous by the masses, many of which originated elsewhere.
Sharing videos created by those within the Anonymous movement – those who are actually trying to bring about change in the world – is entirely appropriate. Revamping Anonymous videos to make them appear as your own for the purpose of recognition and profit, is unacceptable.
Through a mixture of over-confidence and hubris, the sole owner of "Anonymous Official" made himself known to us through one of our little birdies.
Meet Anthony Vaiana, an English and Film Studies teacher at the Niagara Catholic District School Board in Niagra Falls, Ontario. He lives in Buffalo, New York: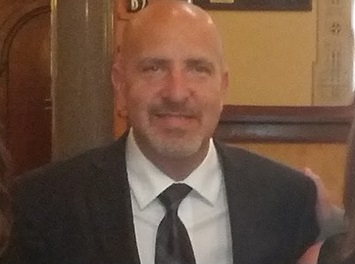 Anthony formerly worked as a painter in Rochester, New York before attending school at the State University of New York at Fredonia. He likes the New York Yankees, photography, and threatening people who report videos he's stolen:
Anonymous Official/Anthony Vaiana's counter-notification reads:
Display name of uploader: Anonymous Official

This is our original content and you own NONE of the rights to it. Remove this strike imminently.

I swear, under penalty of perjury, that I have a good-faith belief that the material was removed due to a mistake or misidentification of the material to be removed or disabled.

I consent to the jurisdiction of the Federal District Court for the district in which my address is located or, if my address is outside the United States, the judicial district in which YouTube is located, and will accept service of process from the claimant.

Anthony Vaiana

56 Baker Ct

Buffalo, NY 14218 US

(716) 235-1631
No, Mr. Vaiana, we won't see you in court. We'll just expose you! We're Anonymous and The AEGIS Alliance! You should have expected us!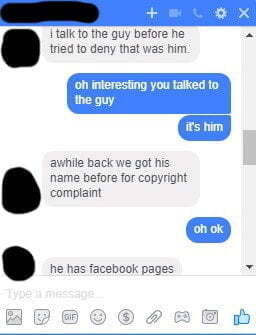 The AEGIS Alliance update: A known Anon who runs a big Facebook Page got Anthony Vaiana's name when he filed a copyright complaint against a video. "Anonymous Official" uses many small Facebook pages to spread its videos and increase its reach which makes its videos on Facebook appear more popular than they actually are.
Kyle James Lee – The AEGIS Alliance – This work is licensed under a Creative Commons Attribution-ShareAlike 4.0 International License.