(The AEGIS Alliance) – March 23rd, 2017 | by Dianne Haley
There is severe corruption in the NH family courts. They are destroying families for federal incentives under Title IV D of the Social Security Act. This corruption runs rampant in every state and is now a criminal enterprise affecting over an estimated 25 million parents and 60 million children in the U.S.
In 1997, Bill Clinton signed into law the "Safe Families Act" that incentivized states to take custody away from one parent naming a custodial and non custodial parent.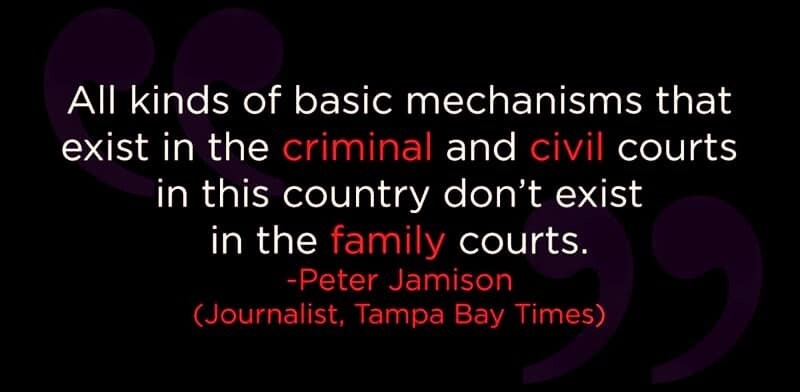 This is murder of the American family- worse than the Holocaust. Parents and children are being kidnapped by the courts never to return to their biological parent. The parent that is eliminated is left to die without their children and left homeless with no ability to self support due to their never ending extortion of all their earnings.
There are no greater crimes being committed in the United States than that of these tyrannical terrorists who sit on the benches of family courts. Our cries to authorities in our states and to all federal agencies in DC are ignored and dismissed. We are crying out to President Trump and Jeff Sessions to end Title IV D funding to all states and return our children and end our suffering and homelessness. We are asking President Trump for an executive order to end all federal incentives to the states until fully investigated. We are asking for him to end the states extortion of our paychecks and to return our property (our children).
Heres some background- for a better understanding of the seriousness of the crimes. The State of NH family court judiciary are committing FELONY crimes and we the people are demanding that they be indicted and sent to prison for these crimes against humanity.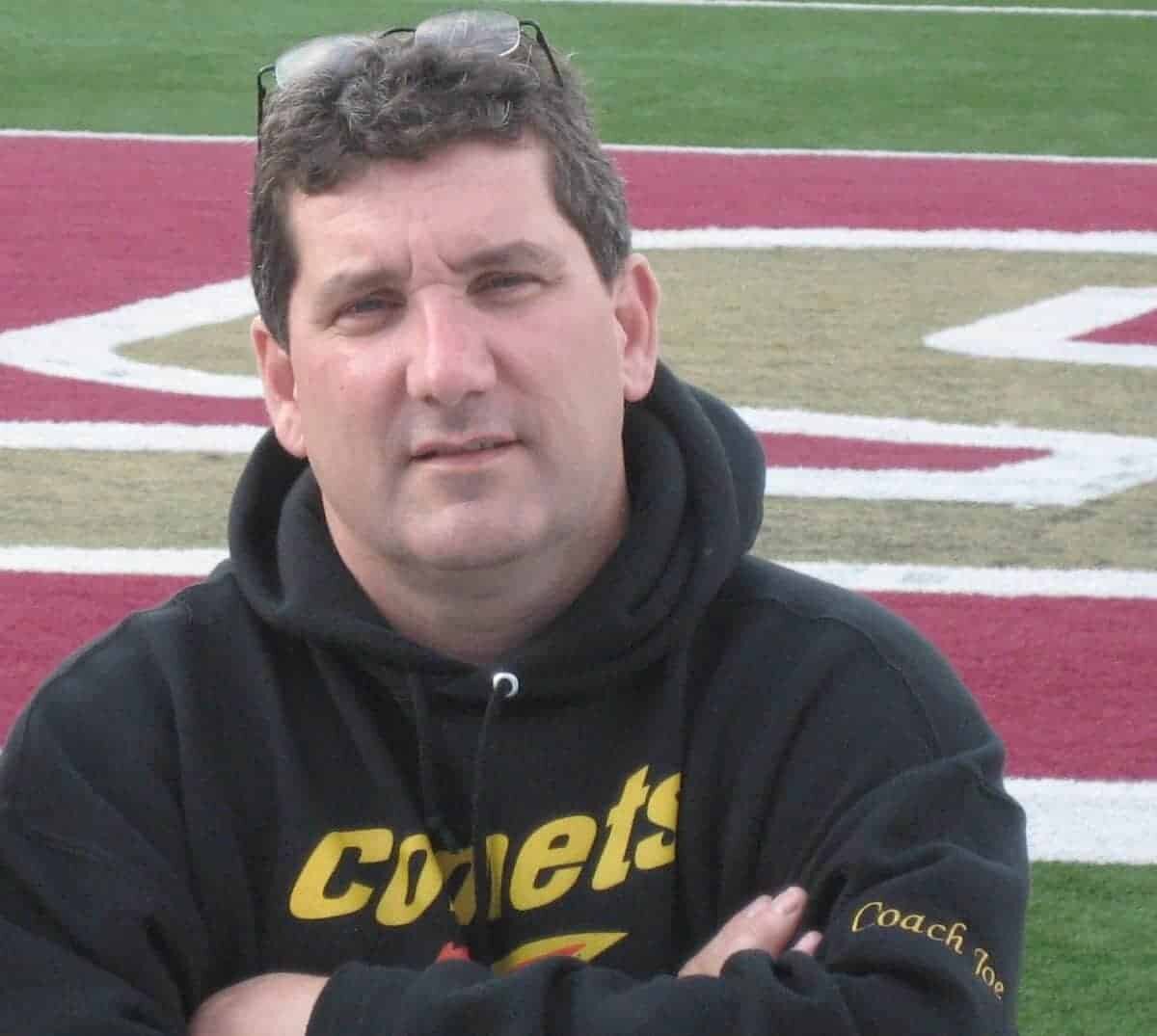 Dianne Haley of Nashua NH filed for divorce in 2012 after her former husband broke and shattered her son Jake's jaw when he was 16. NH DCYF founded the abuse and placed Joseph Haley on the Central Registry for Abuse and Neglect to children for 7 years.  While awaiting her divorce trial she discovered many secrets about the man she was married to. She learned the following facts about Joseph Haley and presented all evidence during a 4 day custody/divorce trial in the Nashua NH Family Court…
1. He was a military poser for the 20 year relationship. Purporting to be a decorated United States Army Ranger- the branded US Army Ranger tattoo on his left arm and shadow boxes of purple hearts and medals of commendation were all fraudulent.
2. She learned that Joseph Haley had been molesting her oldest daughter. She had evidence of their intimate sexual text messages and found physical evidence of father- daughter incestuous pornography in the marital home. The Nashua Police dismissed the evidence and refused criminal analysis. The Nashua Court refused a subpoena of Verizon text messages to protect and intervene for the health and safety of her daughter.
3. Mr. Haley then sought revenge on her son Jacob and slashed the family dog he loved so much with a knife. The Nashua Police and the Family court dismissed all evidence of felony animal cruelty.
4. Joseph Haley committed IRS tax fraud under Diannes social security number and the IRS traced the years of joint refunds deposited into Mr. Haleys single bank accounts. She filed with the criminal fraud unit of the IRS and filed a suit which was dismissed by the Family Court at the request of his attorney Peggy Small of Nashua (suspected to have ties to the NH greek mafia). Ms Haley then presented evidence of over 500k stolen from the joint marital bank account over the course of the marriage by Mr. Haley- ignored and dismissed.
5. Recorded death threats made by Joseph Haley to Diannes brother that were so serious that her brother and family feared for their life- dismissed.
6. Evidence of severe mental illness and known diagnoses of Narcissistic Personality disorder and Antisocial Personality disorder ( dismissed and ignored).
7. Mr Haleys recent electric convulsive shock treatments, section 12 psychiatric admissions and arrests by the Nashua police- ignored.
8. Evidence of domestic violence in the marriage and  a pattern of restraining orders from his two previous ex wives- dismissed.
9. All  testimony of witnesses during trial dismissed by the Family court.
10. All evidence and testimony that the minor child was in danger – dismissed.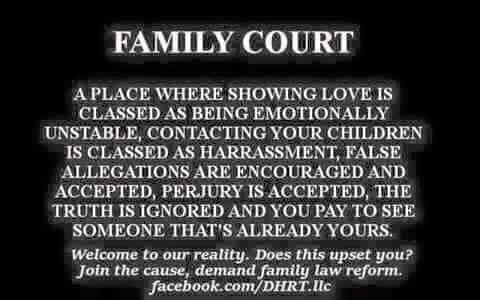 Dianne was a loving, fit protective mother with no psychiatric or criminal history. However, she was a 30 year federal employee with no history of unemployment and  the higher salary in the marriage. A perfect target and victim for the criminal racketeering activities to follow…..being a federal employee meant both the state of Massachusetts where she is employed and the state of New Hampshire would profit greatly from her 6 figure income.
Case rigging- case assigned to Judge Bruce Dalpra- he was not corrupt so their plan would not work
Without notification to Dianne, she arrived for first day of trial to a change in judges- Marital Master Alice Love brought out of retirement and paid on the side to do the dirty work for presiding NH Judge Julie Introcaso.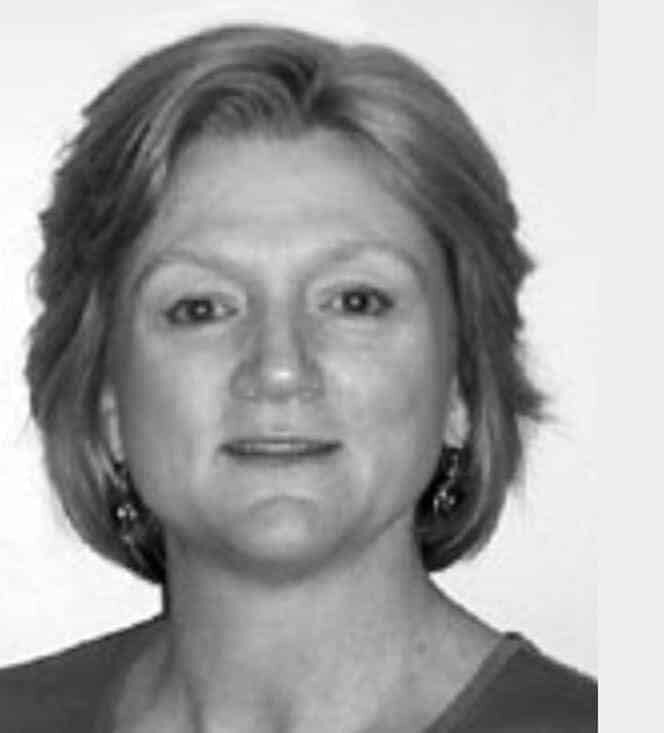 Alice Love listened to 4 days of grueling testimony from witnesses including one of the children who took the stand for 4 hours. All witnesses corroborated that the minor child would be in grave danger if placed with his father.
Opposing counsel for Mr. Haley purported to have ties to Greek mafia of New Hampshire- Peggy Small of Small and Lyons law firm – she recommended the guardian ad litem George Larocque in this case who colluded with her to rig the case. George Larocque, the court appointed counsel to protect the child, met with Ms. Haley one time, met with Mr. Haley 26 times and billed Ms. Haley for 19 conference calls with Mr. Haleys attorney. He ignored all witness testimony and evidence and refused to review the evidence files from NH DCYF documenting their grave concerns. Peggy Small hen put into place a child therapist Stephen Q Taylor who was court ordered to only meet with father, not mother.
The minor child was left with no protection from the abuser.

The case was premeditated and rigged from the beginning. There were no laws in that courtroom. Every one of Ms. Haleys rights were violated. She had spent over 70K to get through trial fighting for the safety of her children.
Judge Alice Love gave sole custody to the abuser, signed off by Judge Julie Introcaso. Ms. Haley lost her home valued at over 550K that she worked her life for. They ordered an extravagant amount of child support and attached all of her federal wages leaving her no way to self support for the support of one child ( age 14 at the time).
Ms. Haley was left destitute and homeless with no way to rebuild her life or to survive.
She appealed the final decision to the NH Supreme Court paying a NH appeal attorney close to 50K only to realize that the NH Supreme Court was also corrupt, refusing oral arguments and supporting the lower courts decision despite overwhelming evidence of case rigging and extortion and obstruction of justice (no due process, no evidentiary hearings). For 4 years Dianne filed hundreds of motions, EVERY single one DENIED.
Judge Julie Introcaso has ordered Dianne to pay an additional 500 per month in health insurance coverage for the minor child, knowing full well that Mr. Haley has the child covered for free through his employer. This is extortion.
The State of NH has extorted well over 200,000 dollars from a loving and innocent mother for greed and profit.
Ms. Haley informed the following NH authorities ( to name a few) of her case in detail who refused to intervene:
NH Attorney General Joseph Foster
NH Governor Maggie Hassan (now a United States Senator)
NH Secretary of State Bill Gardner
FBI Boston/Portsmouth NH
NH Hillsborough County Prosecutor, Dennis Hogan
United States Attorney General, Chief of Criminal Investigations, Donald Feith who refused to move forward with FBIs attempt to prosecute under RICO
Chief administrator of Courts- Judge Edwin Kelly ( the head criminal/extortionist in NH)
NH Senators Kevin Avard, Sharon Carson, Betty Lasky
Nashua NH Police Department – detectives Mark Anderson and Robert Dunn- Child abuse and sexual assault division- covered for Mr Haley who coached sports with fellow officers on the police force)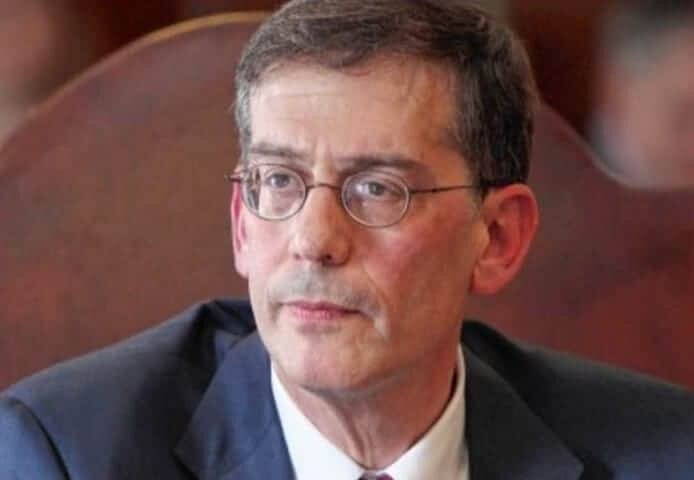 Department of Justice Washington DC
Bureau of Criminal Investigations Washington
Criminal Investigative Division of the IRS
United States Marshalls Office
United Nations
FBI Washington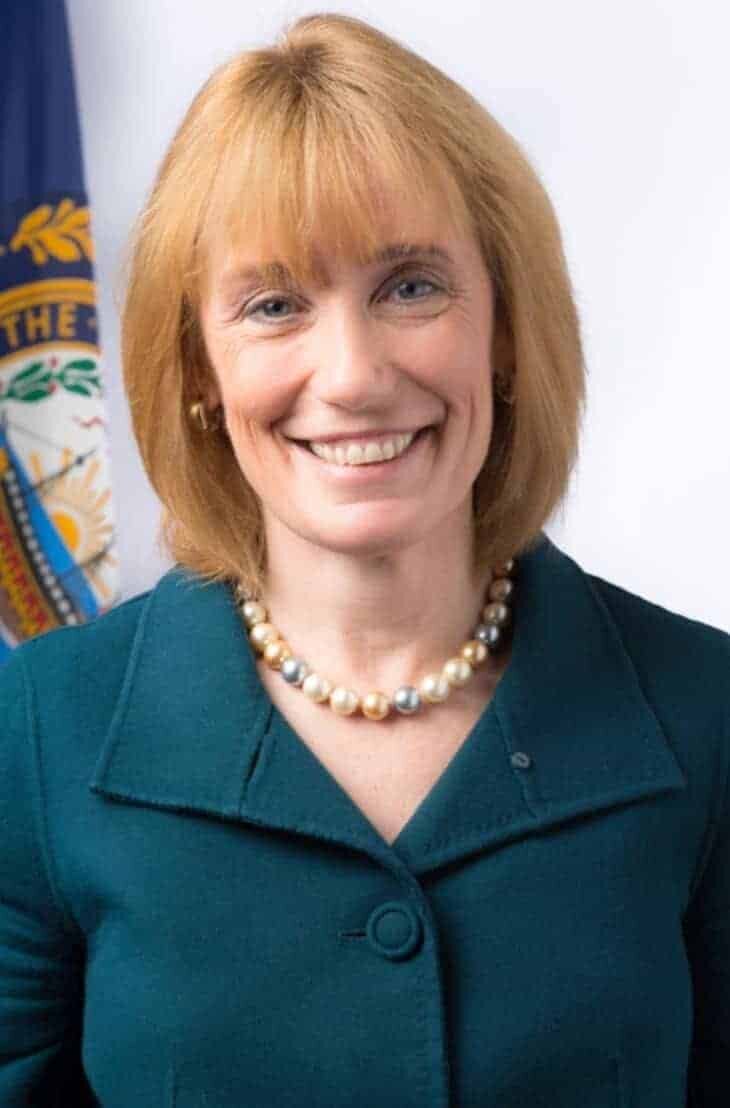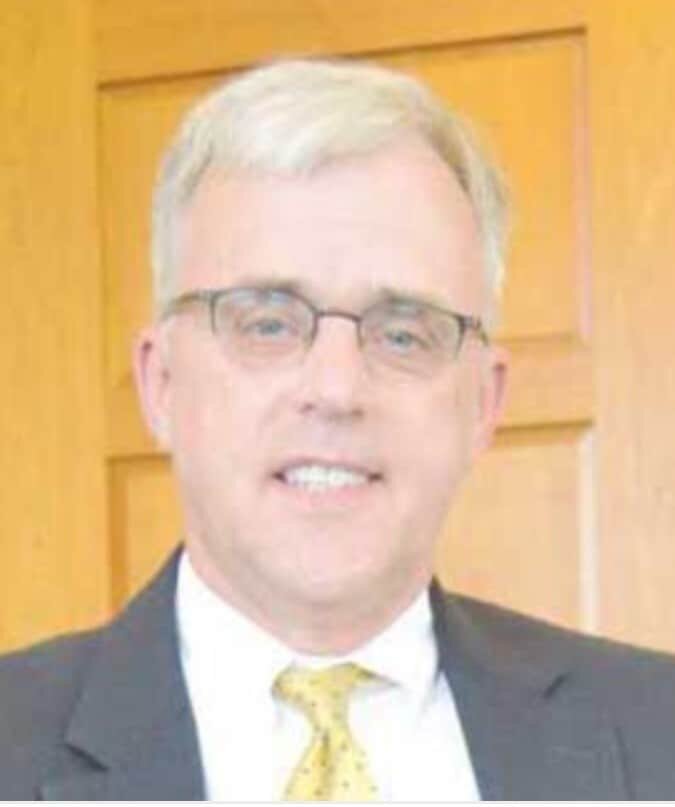 We have federal informants who have all the evidence needed showing these judges are fraudulently taking and extorting federal funds to rig divorce and custody cases. Our children are in danger. Parents are taking their own lives daily because the pain is too much to bear.
Please ask for the indictment  of Judges Edwin Kelly chief of courts and Judge Julie Introcaso and US Attorney Donald Feith.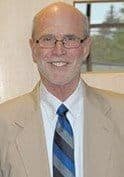 This cant continue. They are all guilty of felony crimes that are being covered up.
Peggy Small is suspected to have mafia ties as does Judge Introcaso to the Rhode Island Introcaso funeral homes.
I never knew such evil or corruption existed in this world and have to fight everyday to want to live after what I've endured at their hands. The 4 children are destroyed and my family ripped apart for profit to the state of NH.
Everything I say here can be backed up with insurmountable evidence (boxes of it); and there's no one who isn't aware of the case, both at the state and federal level.
The case can be tied into Mike Gill as we have been working together for many years to bring this all down. There are hundreds of other parents affected by the same in NH.
The felony crimes are MISAPPROPRIATION OF FEDERAL FUNDING, FRAUD AND EXTORTION, CHILD KIDNAPPING, OBSTRUCTION OF JUSTICE, SILENCING AND INTIMIDATING A WITNESS.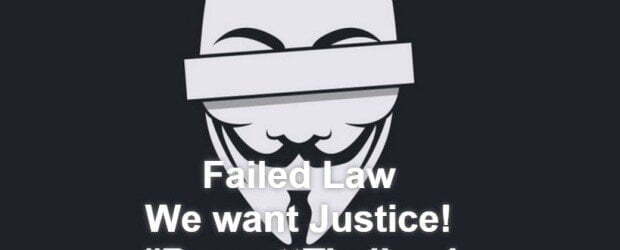 – Dianne Haley
Kyle James Lee – The AEGIS Alliance – This work is licensed under a Creative Commons Attribution-ShareAlike 4.0 International License.