To Potential Sponsors, Business Investors, Advertisers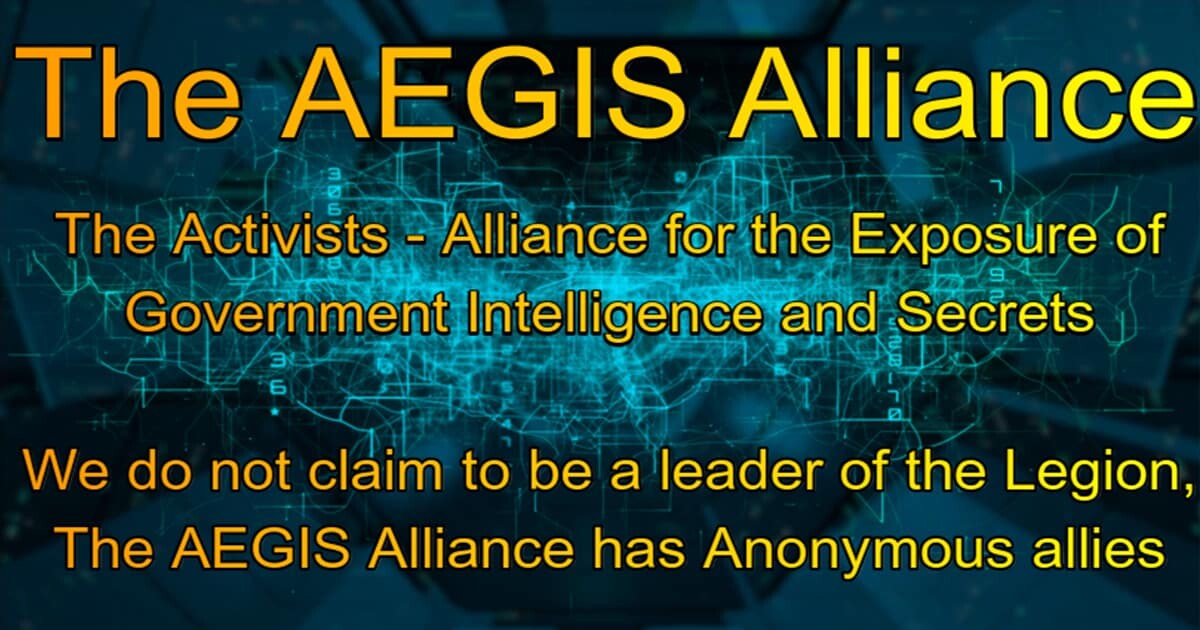 Dear potential investors, sponsors, and advertisers, my name is Kyle James Lee and I am the majority owner of The AEGIS Alliance.
The AEGIS Alliance is looking for assistance in achieving business and life goals. The AEGIS Alliance has accomplished things that have had a real-world impact for justified causes, mainly as a result of videos I've personally produced, and articles I've published on TheAEGISAlliance.com. The scripts for some of the videos were written by "Anons" / "Anonymous."
I would like to continue making a justified real-world impact, but at a grander scale, and with your help. The plan is to sell drop shipped and custom products on our website, and also to potentially create a website specifically for shopping, to avoid customers disagreeing with our website's news content.
Some of the profits from sales will be used to promote important projects on social media with ads to have a real-world impact, the sales will offset costs of the content promotions.
Drop shipped product sales will be done seamlessly, with the orders going directly to the drop shipping vendors.
I have some custom product concepts, I have some ideas in mind that I'd like to share with you and or your organization.
There is a new building material called hemp wood, and it is about 20% stronger and durable than Oak, plus there's potentially an unlimited supply with hemp being legal in all 50 states in the US. I'd like to use hemp wood to craft Bo Staffs and customized martial arts staff, such as ones with a curve to them that are 5 and 6 feet in length.
Personally, I crafted my own 6-foot staff made out of oak and it has a curve to it. If I was ever able to, I would have a blacksmith craft a staff for me that's made out of this real-life "Adamantium" which has been invented in California and is the hardest metal known to humankind, it is 20 times harder than steel, surpassing steel by far. It'd be 6 feet in length and have a curve to it.
There are other potential products using hemp wood, such as various furniture. Hemp wood helps the environment too, with replacing trees that are otherwise chopped down for lumber.
There is also the potential to craft swords and staffs made out of hemp plastic that is lighter and stronger than steel.
Other custom products include T-Shirts, Coffee Mugs, Hats, and various other products with eye-catching designs, some of which are already on our TeePublic.com shop, but we're now on RedBubble.com with all new better designs, and are available to be invested in for a broader market.
Faux leather trench-coats with faux hard leather armor scales and metal armor scales that have hoods and strong pockets, interesting designs. The coats would have Kevlar interiors for a higher price and be stabbing or even bulletproof. The same is also possible for pants.
hemp-plastic-plated sneakers protect far more than a steel toe that can potentially be smashed by a heavy object. The sneakers would be reinforced with hemp-plastic and Kevlar in the entire shoe. It'd be a shoe meant to withstand a heavy impact all around. Also those as boots such as work boots. The boots may be oil, water, and slip-resistant as well.
I also have an interesting concept for those people who've already had RFID chips implanted in their hands. Sure, there are RFID blocking wallets and cardholders, but how about RFID blocking gloves for those who have the implants? The gloves would come in various styles, such as faux leather with or without hard leather and metal scales, velvet, winter gloves, no fingertip coverings, with Kevlar and stab and or bulletproof, burn resistant, hard knuckle, hard metal knuckle, metal on areas of your fingers, strong grip, sturdy metal bars on the top of the hand, and combinations of these things.
Not only would these gloves protect the RFID chips from being hacked, but will also potentially protect a person's credit card from being scanned while they're using it. Personally, I see the potential RFID chips will have in the future but am also somewhat opposed to them. These gloves would also be available as non-RFID blocking gloves for a bit lower price compared to their counterparts. These gloves may also have custom designs on them.
Professional graphic designers would be required to create visualizations of these custom products with me directing and leading them with detailed descriptions of the products, but that is flexible when it comes to professional designers who have their own or similar visions in mind.
These are the types of products I have in mind. We may be able to work out a business agreement to where we will receive a lump sum, along with a small percentage in royalties of all sales of our custom products. If agreed upon, we are able to run ads on social media promoting the custom products if you or your organization the potential investor provide funding to run these ads.
Advertisement space on our website TheAEGISAlliance.com is also available for purchase per CPM for every 1,000 impressions. We are also able to run paid promotions on social media for you or your organization if you provide the advertisement funding. We are also able to publish paid articles of your choice but they must fit into the broad niche of our website.
We have a lot of Anons / Anonymous who follow us, so we mainly avoid producing articles and videos that are politically biased or one-sided, that show support for politicians. However, AEGIS isn't Anonymous, so we aren't making money in the name of Anonymous. These are the kinds of UN-official rules that true Anons follow, and we don't want to upset our allies, because we cannot and will not control any Anonymous and do not have any desire to be their leader.
Thanks for your time potential investors, sponsors, and advertisers.
Best Regards,
Kyle James Lee – Majority Owner of The AEGIS Alliance
"AEGIS, in The AEGIS Alliance, stands for The Activists – Alliance for the Exposure of Government Intelligence and Secrets"

"We do not claim to be a leader of the Legion, The AEGIS Alliance has Anonymous Allies."
Verified Business PayPal contributions and Contact email: aegisalliance@theaegisalliance.com
Kyle James Lee
The AEGIS Alliance
15180 Dandelion Lane
Fontana, CA. 92336
My mobile business number: 1 (626) 628-7703
YellowPages.com: https://www.yellowpages.com/fontana-ca/mip/the-aegis-alliance-550247487
The AEGIS Alliance accepts monetary contributions via PayPal and various Cryptocurrencies: https://theaegisalliance.com/donate-to-keep-us-up-and-running/
Our TeePublic.com shop: https://www.teepublic.com/user/the-aegis-alliance
My personal social media:
Facebook: Kyle James Lee
LinkedIn: Kyle James Lee
My Personal email: Kyle_J_Lee@yahoo.com
Find us on social media:
Facebook: The AEGIS Alliance @AEGISAlliance (AEGIS/Anonymous content)
Facebook: Agents at The AEGIS Alliance @AEGISAgents (AEGIS/Anonymous content/Police Station/Government Organization/Public & Government Service)
Facebook: The AEGIS Alliance Intel @AEGISIntel (AEGIS/Anonymous/Left-Wing political content)
YouTube: The AEGIS Alliance has Anonymous Allies