According to authorities, a police officer in Las Vegas was left with permanent disfigurement after a man barricaded himself inside a bus and proceeded to bite off a portion of the officer's ear.
According to charging documents obtained by KLAS, Metro police were called to Durango Drive and Blue Diamond Road at around 6:45 p.m. on Monday following reports of a man who had become enraged after missing his stop on a Regional Transportation Commission bus and was refusing to leave.
According to reports, a private security guard contacted the police after being threatened by a man named Alynn McFarland, who allegedly stated his intentions to "shoot and kill" both the security guard and the bus driver.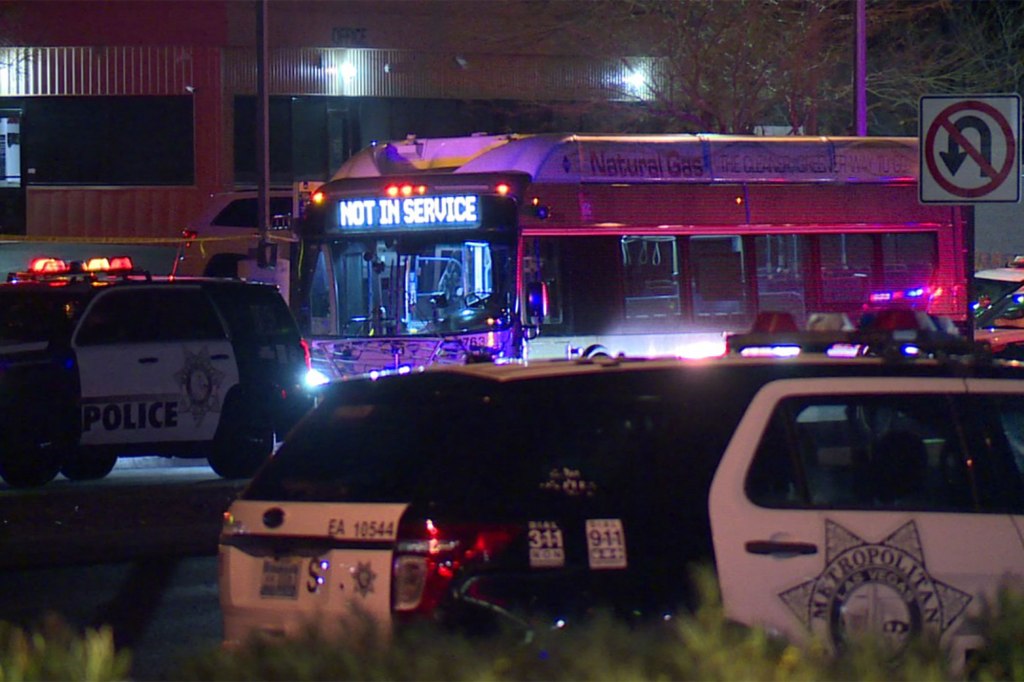 During the attempt to apprehend him, 29-year-old Alynn McFarland bit off the earlobe of the officer.
KLAS
According to the affidavit, McFarland hurled stones and a small garbage can at the individual and attempted to strike the driver.
According to law enforcement officials, when McFarland was being removed from the bus, he resorted to kicking and throwing a rock at a police canine.
As per the affidavit, he not only punched three officers but also spit on another three officers and bit off the earlobe of one officer.
According to authorities, the officer's earlobe was unable to be retrieved and reattached, resulting in permanent disfigurement.
After police used a taser, McFarland, who was covered in blood, was ultimately apprehended and taken into custody.
Records indicate that he is being charged with a multitude of offenses, such as battery, mistreatment of a police animal, and mayhem.
Follow Us